If the trailer for the Nintendo Switch told us anything, it's that everyone is getting involved in eSports on at least a casual basis, but competitive game playing does seem to lend itself to certain types of games. While Civilization VI might not seem to be one of those games, eSports organisation, Team Liquid has announced a new pro Civilization team, headed by Stephen "MrGameTheory" Takowsky.
Takowsky has been a well known figure in competitive Civilization play for the best part of a decade, crossing multiple versions of the game and dominating impressive opposition in players and AI alike. He's been ranked #1 on the Civilization Revolution leader board and international leagues and now he's going to head up Team Liquid's new team.
This is just the first pick though. Team Liquid is looking for a number of other players and to find them, it will be hosting tournaments. Players able to battle their way through may be given a seat at the table and a chance to play alongside and learn from MrGameTheory himself.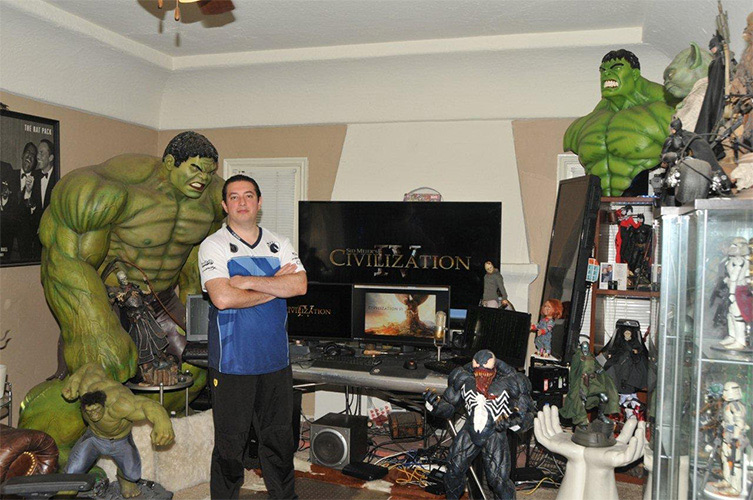 Source: Takowsky/TeamLiquid
Although Team Liquid is looking to dominate with its new hires though, part of its reason for forming the new team is to help popularise and encourage competitive Civilization play. With games lasting potentially hundreds of turns and mechanics that are deep and complex, it's not the most watched pro-scene out there, but Team Liquid wants to change that.
"As the gaming community evolves, we are witnessing the rise of elite gamers yearning to display the true level of their skill," it said in a statement (via PCG). "Civilization provides the perfect platform for players to showcase their gaming intellect and we feel that Firaxis is on the cusp of bringing the franchise to a competitive esports level. It is inevitable that Civilization will take its place alongside the top esports in the world."
Discuss on our Facebook page, HERE.
KitGuru Says: As popular as Civilization is, long, turn based games don't seem like the best fit for eSports. To really generate viewer numbers you need lots of casual fans and that's going to be hard to pull in with a game like Civ.