Telltale Games has been in the business of modernising the point and click adventure genre for many years and blew a lot people away with the emotional depth of characters in The Walking Dead, despite the low levels of interaction. While The Wolf Among Us might have garnered a fair amount of praise too, it's the upcoming Game of Thrones spin-off that has a lot of people excited and now we have the first detail of the very first episode: it's name.
It's called Iron From Ice and as with most of Telltale's productions, it will be one of six episodes, spread throughout a few months. Details beyond that are a little thin on the ground, but we did get this image, perhaps suggesting that while we'll be dealing with more minor characters than those seen in the show, they will still be influencing the most powerful seat in Westeros.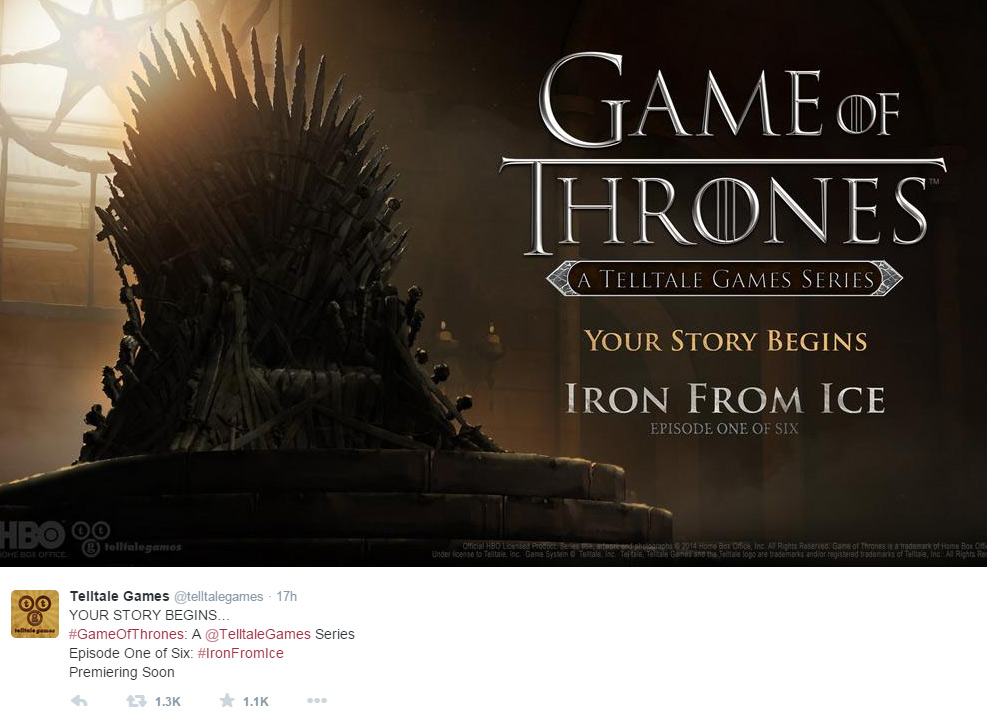 The PR director at Telltale also recently tweeted that we would soon be hearing the first story details of the game, stating that we'd be learning more about "House Forrester." This is a name that appeared on the game's official site, stating that the game would involve hunters and trackers that were loyal to Deepwood.
Discuss on our Facebook page HERE.
KitGuru Says: Game of Thrones seems like such a good setting for a conversational point and click, as it's all about the behind the scenes dealings and underhanded backstabbings.