Easter Eggs and calling cards have been common in gaming for just about forever. They first came to light in 1979's Adventure (which should be familiar to any Ready Player One readers) that saw the developer, who was was not going to receive credit for his work, leave his name in a hidden room. Since then countless others have done the same, or left little nods to the player for this or that and it turns out that PS3 and PS4 developer Kazuya Sakakihara did the same and left his name in the console's HDD code.
As common as these sorts of programmer nods are though, it's a little stranger to see it out in the open like this, rather than hidden away in the comments, as Kotaku points out. It's also a little bizarre that it contains a spelling mistake. Perhaps it was just a lazy pen-name?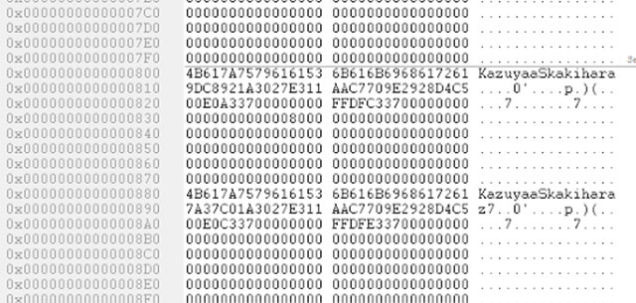 While several comments have been sent to Sakakihara since this story appeared, he's yet to respond and hasn't actually used the accounts for many months it seems. We do know he no longer works for Sony though and is instead one of the lead software engineers over at Amazon Japan.
Discuss on our Facebook page, HERE.
KitGuru Says: If that is a typo, it's a bit of an embarrassing one. You'd want to get your own calling card right. It would be like the Joker leaving a six of Diamonds by mistake.
Image Source: Chris Gallizzi, via Kotaku