With today's launch of the next episode in TellTale's Game of Thrones spin-off series, it's time for a new trailer to whet our appetite. Indeed this episode will need to as well, with the fifth season of the TV show also not far away, TellTale wouldn't want to go scaring off any fans of the series, though judging by the drama and action showcased in this short trailer, that seems quite unlikely.
[yframe url='http://www.youtube.com/watch?v=Q6d2EYm6KJI']
The game looks to continue the story of all of the principle characters set up in previous episodes – well, those that have made it this far anyway – though not all of them appear to be heading in the direction they initially set off in, especially considering what Ashe bumps into at the end of the trailer. He seems like he's headed in entirely the opposite in-fact.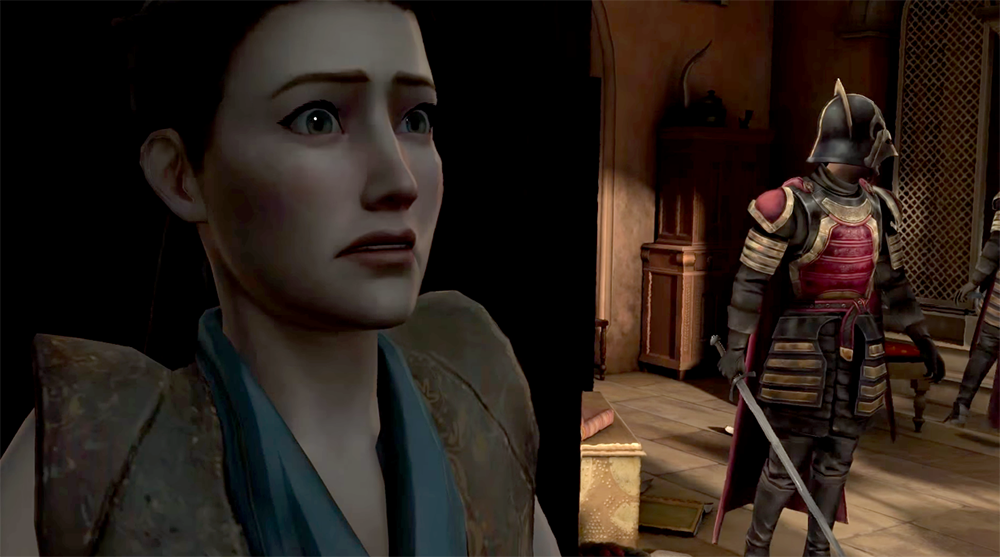 This is one of those opportunities when I'll probably choose to say nothing

Still, his brother has a handle on things to an extent and there is always Mira who's been scheming away in King's landing. Who she trusts though looks to be a big element of this upcoming episode, as alliances rise and fall with Cersei's jealousy and paranoia looming over everything. Will you remain loyal to Margaery, or to Tyrion?
This latest episode, titled "The Sword in the Darkness," is available now on PC/Mac from various sources and on the PlayStation 3 and 4 in North America. However international console gamers and Xbox users will have to wait until tomorrow, when it launches on the PS3 and PS4 around the world and the One and 360 simultaneously.
Mobile and tablet gamers will get a look in on the 26th.
Discuss on our Facebook page, HERE.
KitGuru Says: While these episodes are short and will be unlikely to tide me over entirely until the show picks up again, I've been thoroughly enjoying the series so far. How about the rest of you?