One of the more irritating trends that's emerged out of games being made for console and ported to PC, is that the graphics options can be extremely limited. That's not the case with the upcoming Tom Clancy's The Division though, as its list of tweakable settings in the graphics menu is quite extensive.
In the worst of games, you're lucky enough to be able to change the resolution yourself, or perhaps set the graphics to a preset with no way to tweak it. In The Division though, you'd be lucky to find the option to change the resolution in the extensive list of other settings.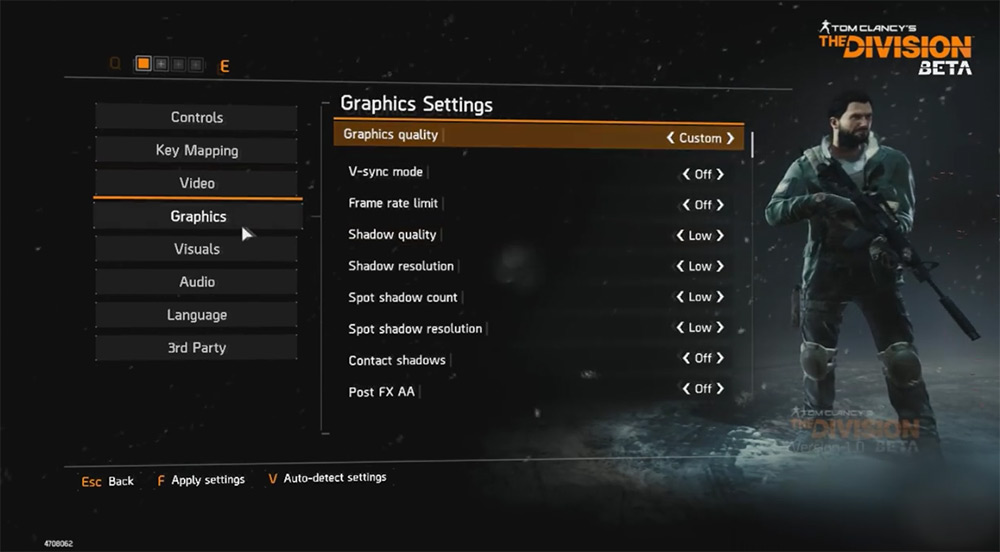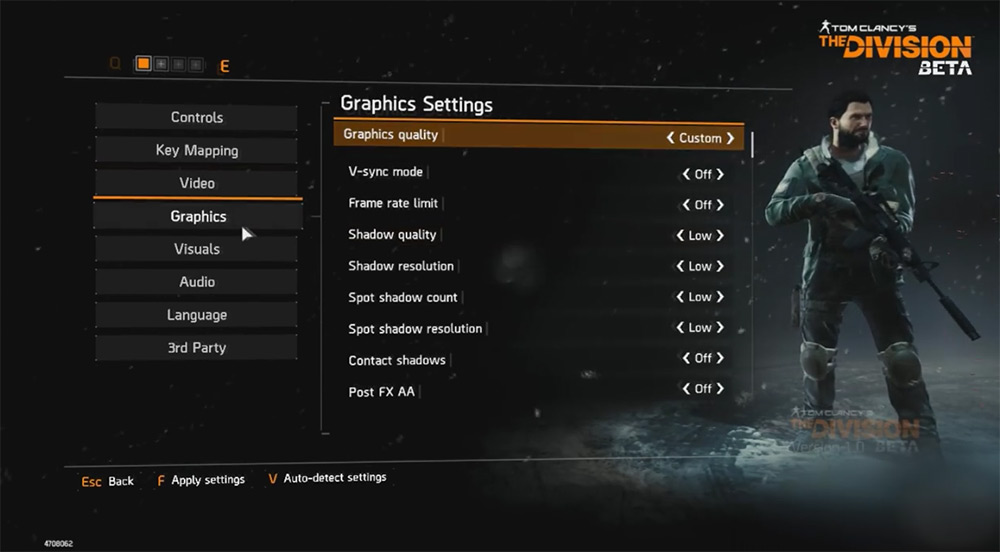 For starters, you can change shadow quality, as well as shadow resolution, particle details, volumetric fog and sub-surface scattering; chromatic aberration on/off, lens flares and vignetted effects can all be toggled too. You can even add your own frame rate limit, to prevent GPU over-use if unneeded, though presumably if you have a lot of these settings on full, you won't need that one without several GPUs under the hood.
NeoGAF grabbed the full list of options, spotted in the following video that showed even with many options set to low or turned off, the game is still pretty good looking and can run at around 60 frames per second on a 650Ti.
https://www.youtube.com/watch?v=Xw8ZlbQ5II4
Of course there's other footage of the game too, looking far more visually impressive when paired with a more powerful system.
[yframe url='http://www.youtube.com/watch?v=P8U3RNY5Gpk']
Discuss on our Facebook page, HERE.
KitGuru Says: Now this is treating PC gaming enthusiasts with respect. Admittedly it's going to lead to a lot of threads of people asking for a helping hand with what settings to pick, but it should allow everyone to get the most from their hardware.