With all of the news of developers like Epic, Motiga and Blizzard releasing new takes on the MOBA genre by combining it with FPS elements, perhaps it's time we had a new, traditional MOBA as well. Forget that Infinite Crisis closed down a few months ago, Games Workshop and Whitebox Interactive, have released Dark Nexus, a Warhammer 40k themed MOBA, into Early Access.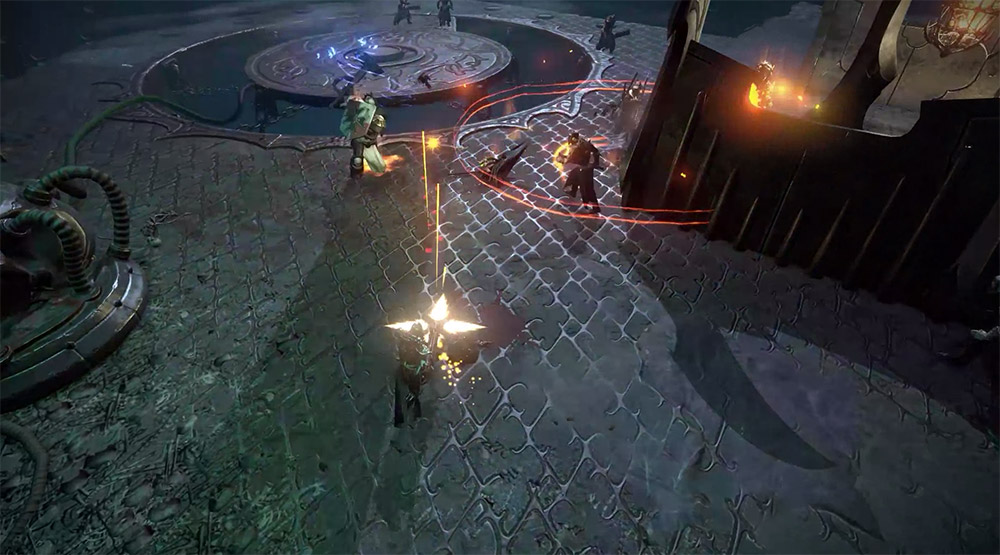 The lore of the game states that Dark Eldar have captured some of the greatest warriors in the galaxy and have forced them to fight one another in arenas designed only for death. It's a four vs four brawler akin to other top down MOBAs, with abilities and skills that are activated in the manner you'd expect, all to try and win control of the Dark Nexus, which can take down your enemies for good.
There's a few characters to choose from at this stage, including a Space Marine terminator, Chaos berserker, Ork stormboy, A Sisters of Battle retributor, a Space Marine scout, a Tau ethereal and even a Necron lychguard if I'm not mistaken.
[yframe url='http://www.youtube.com/watch?v=KHFcEVieR8I']
The game currently has quick match functionality and ranked matches, but there are many planned features which are yet to be implemented. They include character and user account progression, an in-game economy (micro-transactions), player equipment loadouts, a paint system fro customisation and new cosmetic skins for characters.
The game is entirely free to play now and will be at release, though the plan is to try and make that money back with skins and other aesthetic items, much like DotA 2 and League of Legends.
Discuss on our Facebook page, HERE.
KitGuru Says: The game looks 'fine,' but it doesn't really stand out either. I wonder too if the generic heroes may make people less interested in playing than games where everyone has a unique name, look and backstory.