Coming this Autumn, is the already announced Assassin's Creed Unity which we saw a short trailer of earlier this year. It's beautiful, based in Paris during the French revolution and it's launching on current gen systems and the PC. However it's not the only Assassin's Creed title in the works, as hinted at by Ubisoft CEO Yves Guillemot in an investor call yesterday.
While he confirmed that Unity would be coming this Autumn and was actually being developed by no less than 10 studios – Ubisoft's local Montreal, Toronto, Singapore, Quebec, Annecy, Shanghai, Chengdu, Kiev, Montpellier and Bucharest studios – and would feature "amazing next-gen graphics," there would be another game set to launch right alongside it.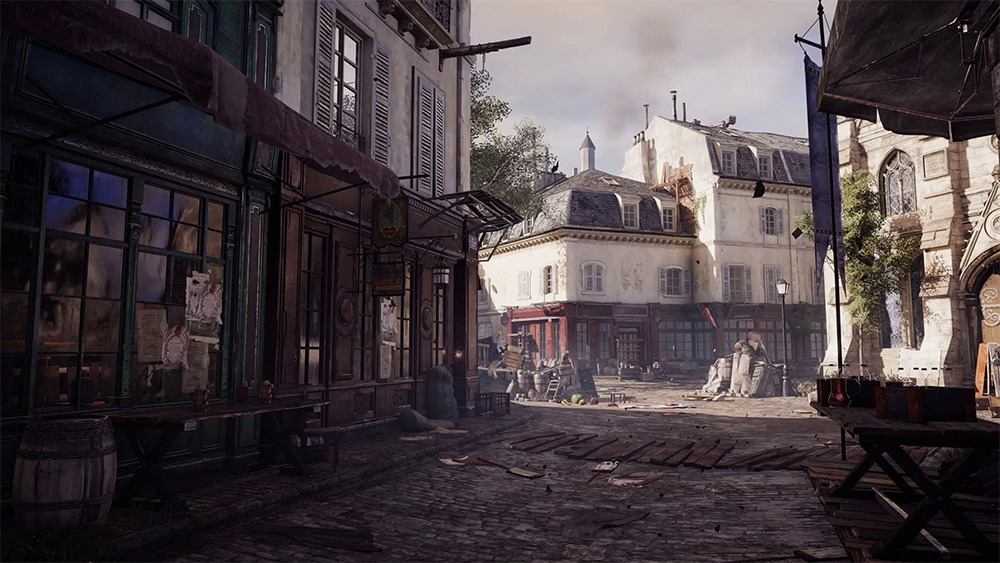 We don't know the name of the game as of yet, but we did learn (via VG247) that it would be designed for last-gen systems – Xbox 360 and PS3 – and would put players in the shoes of a Templar for the first time. The protagonist is called Shay. No word on whether you take part in any gut-wrenching court room betrayals though.
While we don't know for sure, it seems likely the new game will also feature the parkour up and down buttons that are coming in the Unity title. Of course playing as a Templar could mean that the free running elements are reduced, but that seems unlikely considering it's such a hallmark of the series.
Discuss on our Facebook page, HERE.
KitGuru Says: The only Assassin's Creed game I've played all the way through was number II. I should really get back into the series and see what the latest ones are like, but when you're building your new Kerbal moon base, who has the time?