Nintendo's business is not in a good shape these days, but the company still has big plans that might influence the whole world of video games in the future. Last week the Nintendo's president said that one of the firm's current intentions is to redefine the very definition of video games.
This year Nintendo revealed quite a lot about its future plans without providing too many details. For example, we do know that Nintendo is working on a platform that would bridge physical activities and video gaming. We also know that Nintendo is developing a new game console for home and a new game console for emerging markets. Although Nintendo is very tight-lipped regarding exact details of its future plans or projects, among other things that the president Satoru Iwata disclosed during the last week's conference with investors and analysts was the company's new major intention: to redefine video games in general with its ongoing initiatives.
"The idea I mentioned about redefining the definition of video game platforms will also require approximately two years," said Satoru Iwata, the president of Nintendo. "This is how we would like to talk more about our mid-term measures and lead them to actual results. However, we will not be able to create a good environment for the company unless projects are undertaken simultaneously, so this is the kind of timeframe that we have in mind."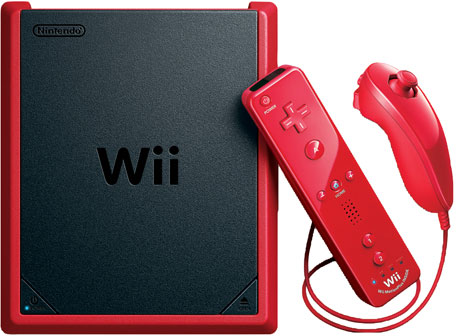 Nintendo has a history of changing the rules of the game on the market. The Wii game console by far was not a performance champ and many called it "GameCube on steroids." However, thanks to its motion-sensing controllers as well as rather addictive video games, it attracted loads of casual and novice gamers. Nintendo managed to sell 100 million Wii units in about seven years, a very good result.
Not everything went rosy with the Wii U system, the gamepad controller with a display did not attract a lot of gamers and did not inspire game developers to create unique titles.
While Nintendo will continue to promote Wii U as a gaming device, a lot of efforts going forward would be put into development of the company's new gaming platforms that should improve Quality-of-Life, as Nintendo likes to call it. The first part of the QoL grand plan will involve bridging health and fitness with video games. According to Satoru Iwata, the first product(s) from the QoL project will reach the market sometimes in 2015, whereas the ramp up of the device and profits from the platform are expected to materialize in 2016.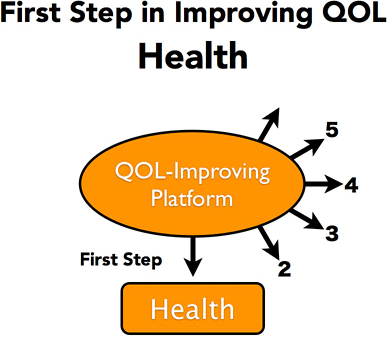 "I mentioned […] in January about our efforts to go into a new business area, namely our platform business that seeks to enrich people's QOL (Quality of Life) in enjoyable ways. […] The current time frame we are working on puts the actual deployment of the initiative in the next fiscal year [which begins in March, 2015, and ends in March, 2016], with contributions to our profitability to follow in the following fiscal year," said Mr. Iwata.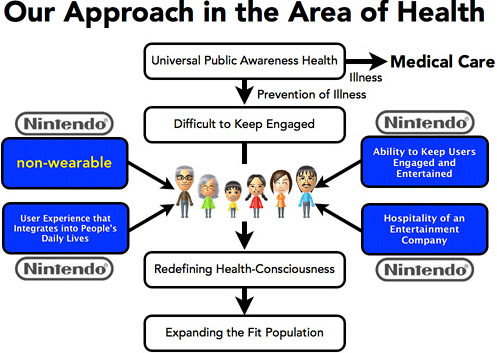 It is unclear whether the QoL health/fitness project relies on the Wii U or on the next-generation console, but expect something new from Nintendo by Christmas 2015. While it is unknown whether that platform is supposed to redefine the definition of gaming, what we do know is that sometimes in 2016 Nintendo expects itself to offer something that will be completely different from video games as we know them today.
Discuss on our Facebook page, HERE.
KitGuru Says: Nintendo rather clearly states that there are new things coming from it in 2015 – 2016. Those products are projected to redefine the definition of gaming as we know it. Still, it is pretty hard to imagine an accessory for Wii U that could change the world. Therefore, chances are rather high that by late 2015 there will be a new hardware platform from Nintendo on the market. Obviously, at this point this is a pure speculation.