If you thought it was fun playing Pokemon X and or Y the good old fashioned way – IE. with your hands – then imagine how much fun you can have when you build a device to play it for you! That's right, now you too can continue on with your life and play Pokemon at the same time. Well, this guy can, as he's actually built one. In comparison you're just lazy.
The Poke-Matic as it's called, can automatically retrieve eggs for you, hatch them, nickname them and store them, fish, walk and hunt for shiny Pokemon – which even though easier in X and Y than previous games, has a chance that's still one in thousands – and can even clone them for you as well.
The Poke-Matic was built using two microcontrollers, with the main one handling all button inputs, the miniature LCD display and decisions on when to press what. Ultimately, it looks like this: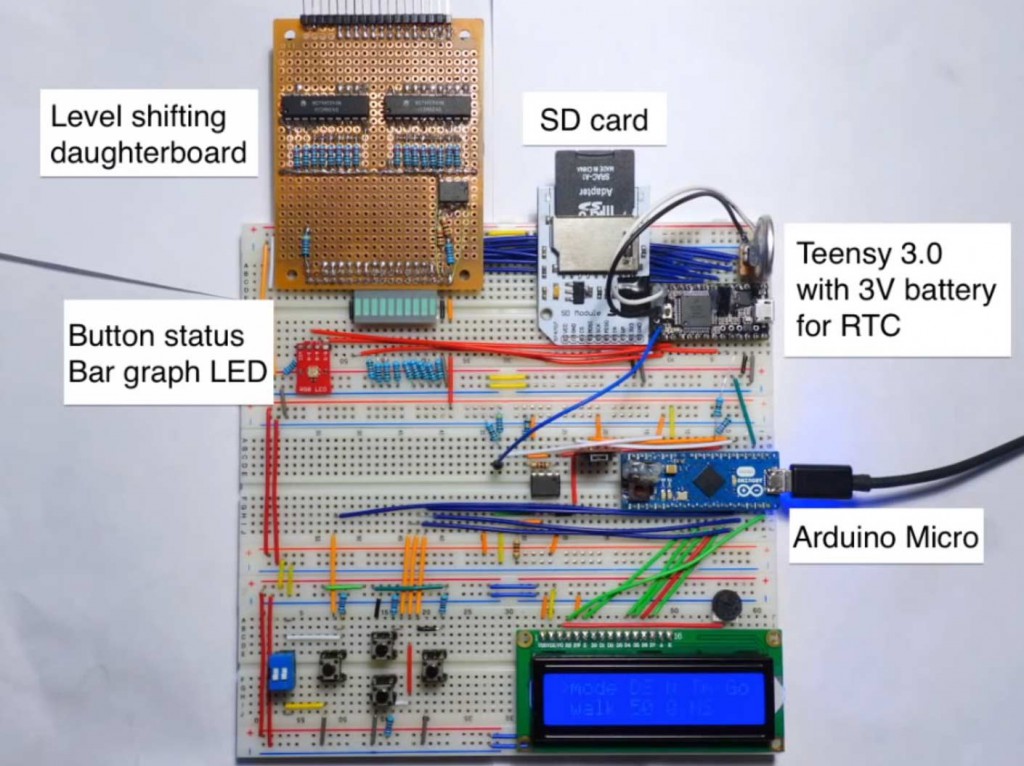 When in action, the device is somewhat creepy as well. Most of the time it just rides backwards and forwards, but it's a little smarter with the fishing and hunting, where it notices when a shiny is detected and either alerts the user, or automatically slings pokeballs at it until it's caught. It doesn't battle itself, but does make use of sweet scent and false swipe to increase the odds of finding one of those rare shiny pokemon.
[yframe url='http://www.youtube.com/watch?v=jyJPsZc-QTM']
Which I'll admit, in my playthroughs of several pokemon games, I've never seen one of. Is it really that big a deal?
KitGuru Says: The ironic thing about this machine, is that while it seems ridiculous to build a device so you can complete far more busy work – like finding shinies – without having to run backwards and forwards for hours yourself, that's something that most pokemon players will do themselves anyway. So is it more of a waste of time to build a machine to do it for you, or breeding ten of the same pokemon to get the right stat combination yourself?