Although some were concerned about Total War abandoning its historically accurate roots to explore some of the fictional conflicts of the Warhammer Old World, it turns out that the blend of fantastical and medieval combat is rather popular. Total War: Warhammer is the fastest selling Total War game in the history of the series.
Total War: Warhammer sold over half a million copies in just the first two days of being on sale and players are really enjoying it too. There's regularly over 100,000 players online brawling it out with giants and demons.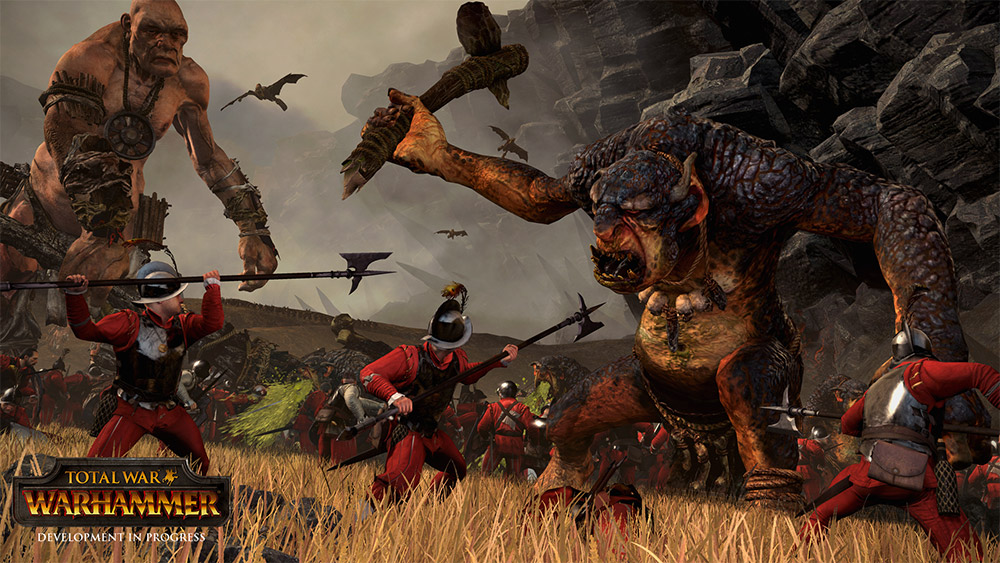 Strong reviews have no doubt helped Total Warhammer off of the ground, with most publications painting the strategic, medieval simulator with their best rewards and highest of praise. There's also a number of different game modes within the game, which is no doubt covering a wide base of player types, offering something for everyone.
There was a small hiccup right after the game's launch, where due to some networking load the servers struggled to cope with the influx of players, but a hotfix a few hours later sorted that out and the game has been running pretty smooth since.
Have you been playing Total Warhammer over this bank holiday weekend?
Discuss on our Facebook page, HERE.
KitGuru Says: I've been enjoying sending my Greenskin forces against all manner of foes over the past few days. It's particularly good fun hiding a giant in the woods, before sending it stomping out after anything that dares cross into the trees.