As much as the original Turok: Dinosaur Hunter on the N64 is a great game, going back to it now leaves you a little disappointed at the effect your rose tinted glasses have had. The draw distance in particular is horrific, leaving you staring at blue fog for half of your time in the game. Not so in the Night Dive Studios remastering of it though, as the new trailer has shown a big improvement to the game's draw distance.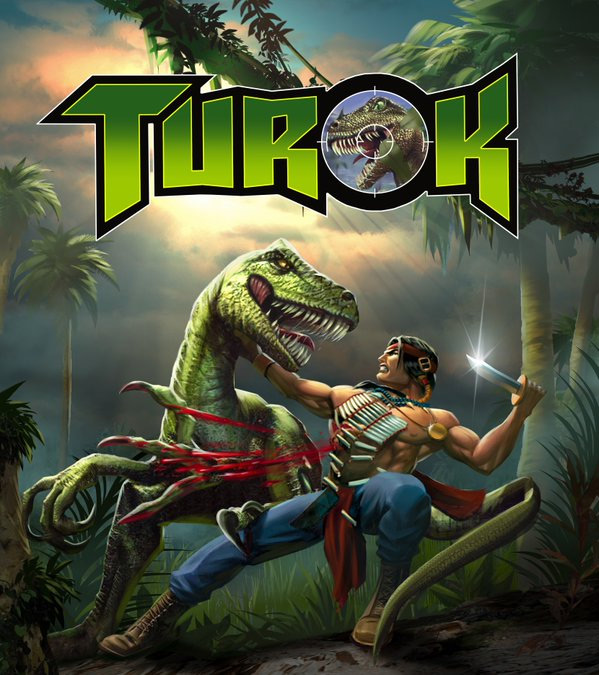 Other new features include cleaned up textures, using what we're told is a "new engine," (as per Eurogamer) and sun rays, among other visual tweaks. The game was remade using the original PC version as a base, but will feature all of the action you remember from the original release.
[yframe url='http://www.youtube.com/watch?v=i9Op9wNphq4′]
The developer behind this remastering, Night Dive Studios, is also currently working on a remastering of the original System Shock, as well as licensing out a third entry in the series to Otherside Entertainment. Night Dive is also expected to release a remastered version of Turok 2: Seeds of Evil.
But that's in the future. For now we have the original Turok to play, as it's set for (re) release on the 17th December on PC. It will be available on GoG, Steam and Humble Bundle.
Discuss on our Facebook page, HERE.
KitGuru Says: Some fans have said they don't like the look of the remastering however. They remember the ever-present fog as a source of tension, as enemies could appear out of nowhere and be in close range before you know it; a little like Silent Hill's fog. Do you think improving draw distance will change the experience with Turok?