That title up there might seem a little redundant, since of course the fourth monster in Evolve is going to be huge, the two we've seen so far have been. However there's a specific reason I mention this one in particular being big, as the silhouetted image Turtle Rock has shown for the still-in-development beasty makes the Goliath look like a baby.
Ok so it's about the same height as Goliath – that's probably necessary to fit it through the doors and caves on each of the game's maps – but it is certainly a lot bulkier and makes it more obvious why Goliath is so fast at getting around the map, because some of his contemporaries are going to be even bigger brawlers than he is.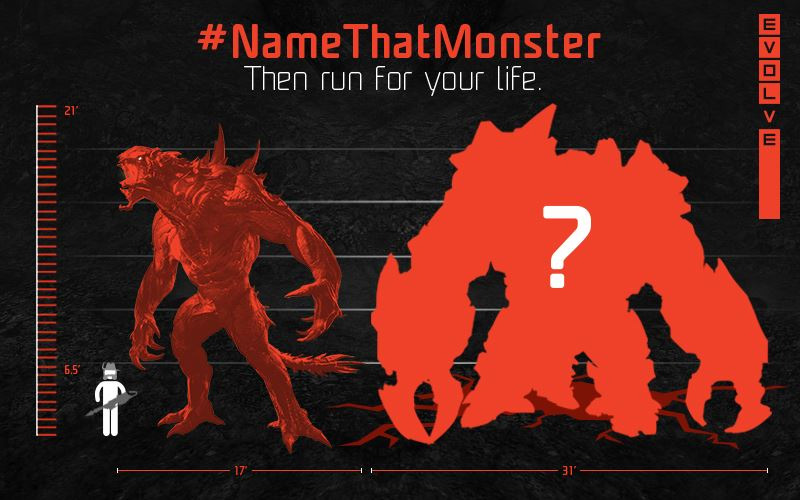 To explain, this isn't the still as-yet-to-be-revealed, third monster that will ship with the game, but the fourth that will come out after the game's launch in February, as DLC. Turtle Rock can't quite decide on a name, so it's asking the community to pick from four specific choices:
Juggernaut
Titan
Colossus
Behemoth
None of them seem particularly inspired, but hey, pick your favourite and it could well be the name given to the next monster you'll be slaying when you get access to the game on 10th Feburary, on Xbox One, PS4 or PC.
KitGuru Says: Still pretty pumped for this game. Had a lot of fun getting shot by you guys (and eaten) during the Big Alpha weekend.