One of my favourite games ever is Micro Machines '96: Tournament Edition, because despite being a 20 year old game, you can have up to eight players racing at once. It's difficult, because you need to share controllers, but it's doable. That's just a simple racing game though. It's nothing like Super Metroid; playing that with two people on one controllers would be near impossible, but one in-tune pair has managed it.
Taking place this year's Awesome Games Done Quick speed-run event, the two players in question not only played Super Metroid while one operated the DPad and the other the face buttons, but managed to beat the game in its entirety (thanks Kotaku).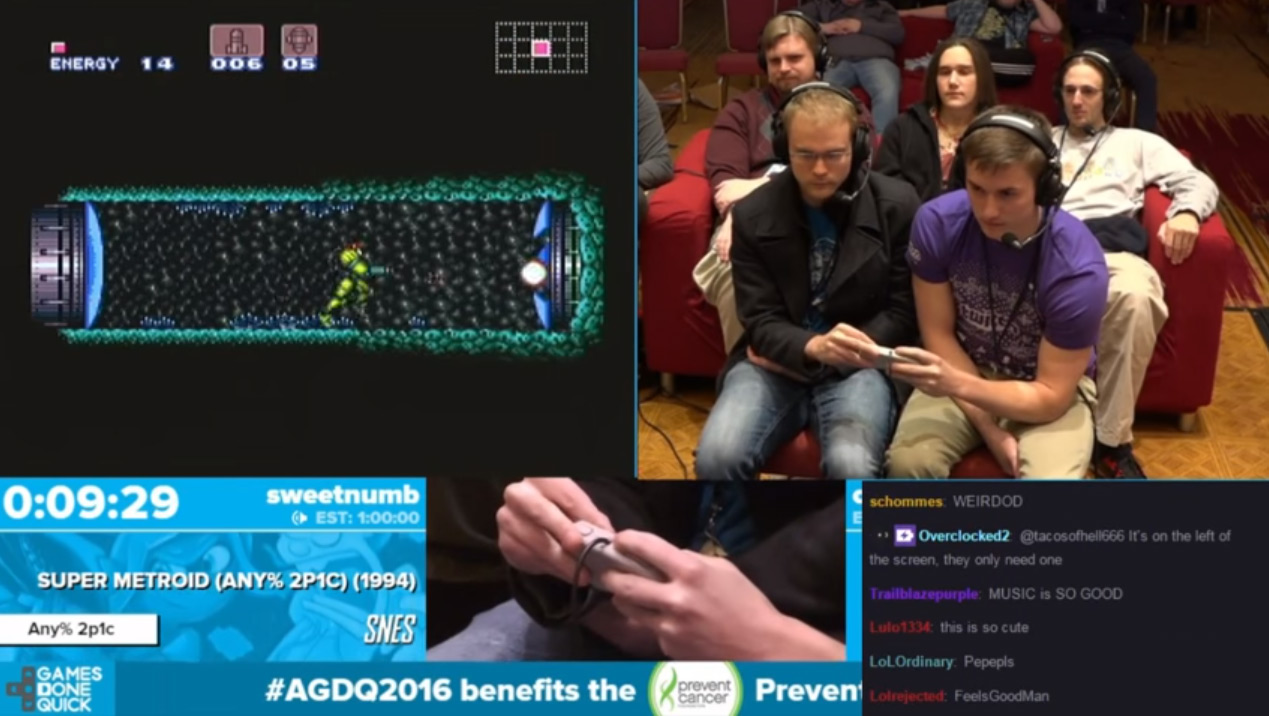 What looks particularly difficult about playing the game as they do, is that bracing the controller would be so much harder, but it doesn't seem to hold these speedrunners back at all. Indeed they are more coordinated at the game than most players, with only mixtures of wall running and gunning giving them some difficulty.
[yframe url='http://www.youtube.com/watch?v=9bbFt3bjOB0′]
The lack of discussion about what they should do is incredible though, as they always seem to drop back into synch if they ever drift off for a second.
Awesome Games Done Quick is a bi-annual charity gaming marathon, which sees players from all over try and play through titles as quickly as they can, with donations from viewers and fans going to various charities – in this case, the Prevent Cancer Foundation. The donation total by the end of the event was an impressive $1,212,991 (£820,000) from almost 24,000 donaters.
Discuss on our Facebook page, HERE.
KitGuru Says: Did you watch any of AGDQ? If so, what was your favourite run?