Yesterday was all about the Witcher 3, with its developer CD Projekt Red running a live event to show off the new game and some of its features. It also released a new trailer, showcasing a mashup of pre-rendered cut scenes and gameplay footage and boy does it look pretty.
It's even got Tywin Lannister (Charles Dance) voicing the Emperor of Nilfgaard, adding a touch of menacing class to the voice over:
[yframe url='http://www.youtube.com/watch?v=HtVdAasjOgU']
This is one of those blender trailers, which has had just about everything thrown in it. There's battle scenes, exposition, awesome panoramic shots of huge open environments, half nude women, monsters, swords, fire, giant hulking enemies and more in the span of just two minutes.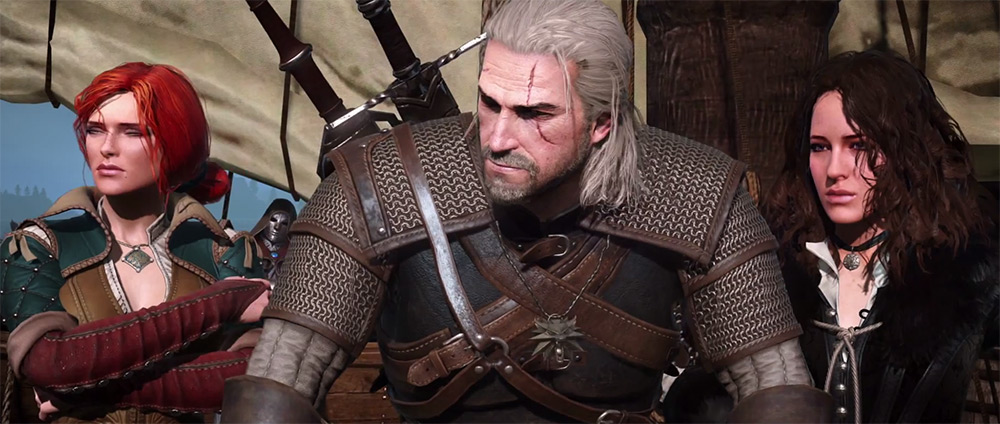 It goes without saying that graphically, this game is utterly beautiful
Perhaps the biggest takeaway is how dynamic the gameplay sections look. There's several combat options employed, including the launching of simple explosives at hordes of enemies along with more typical sword play (and a cut scene raven bursting through a man's face). There's also a huge variety of enemies, from gouls and ghosts, through werewolves, Wild Huntsmen and bears.
Geralt's got his work cut out for him that's for sure.
Witcher 3 is currently set for release on 15th February next year, on Windows and OS X PCs, Xbox One and PS4.
Discuss on our Facebook page, HERE.
KitGuru Says: I really need to go back and finish my playthrough of the original Witcher, and then start on number two. I think I can get them both done before February.