When I held a Rift party towards the end of last year, inviting friends and relatives to come and try out all the different Oculus Rift demos I'd been playing, the handful that really stood out for people included a few of the roller coaster demos. However none of them look quite as good as the one in upcoming Rift puzzler, Xing: The Land Beyond.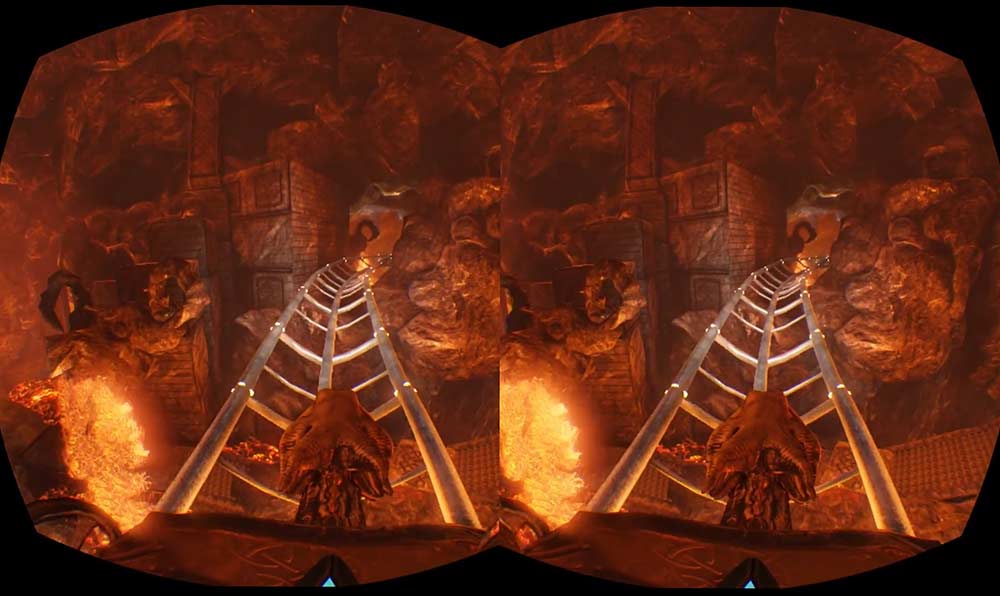 Lava always looks good in the Rift
One of the big things with Rift enabled demos, is the sheer scale of everything really hits home. This one has you feeling very small indeed, since the caves you ride through are simply enormous and feature some huge, effects driven vistas.
[yframe url='http://www.youtube.com/watch?v=jx_6D22jWEw#t=54′]
There's only a short video demo of it at the moment, as the game is still heavily entrenched in development, but it's very pretty even at this early stage. There's plans for a playable demo in the near future, so keep an eye out for it on the official Oculus forums. However, if you watch the video with your Rift on, or without and somewhat crossed eyes, you can get an idea of what it will be like in the end product – though watch out for nausea when the camera moves and you don't.
To read up on some of the other Rift demos I fell in love with when I first got the headset, check out my breakdown here.
KitGuru Says: While the 'coaster here is a little slow, it's still very pretty and could potentially be quite relaxing – though certainly intriguing – in its final form.