StarCraft 2 is one of the most popular modern real-time strategy games around and has even gone on to spawn a healthy modding community. Speaking of which, this week, StarCrafts mod released, a new graphical overhaul aimed at bringing out the silly side of SC2 by turning it into one giant cartoon. Everything from the game's cutscenes to units and maps have been changed.
If you are a StarCraft fan, then you may recognise the animation style of this mod as it is based on the StarCrafts animation series of videos, which have grown popular on YouTube over the years.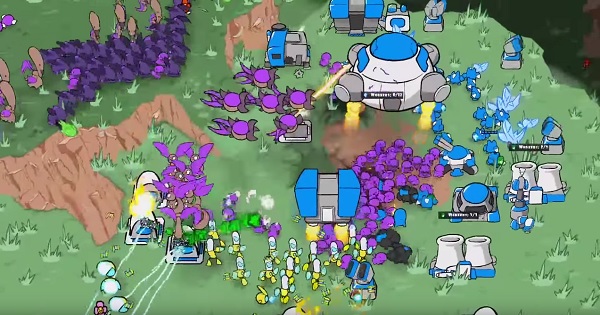 [yframe url='http://youtu.be/WrxBdTrz–8′]
This mod began life back in 2015 as part of an IndieGoGo campaign. Once people got their hands on the playable demo, the project went on to raise just under $100,000. You can now download the StarCrafts mod for free from the StarCraft 2 Arcade tab. You can even play this mod for free if you install Blizzard's Starter Edition of the game.
Discuss on our Facebook page, HERE.
KitGuru Says: This mod flew under my radar when it was announced last year but as a fan of the StarCrafts cartoon videos, I'm happy to see this mod released to the world. Do many of you guys play a lot of StarCraft 2? Have you had a chance to try out this mod yet?