Last year at E3, A Way Out was one of the most exciting games shown, promising a story-driven co-op adventure as two players break out of prison and go on the run. Today, the game is officially launching for consoles and PC, so lets check out the system requirements.
The game appears to be easy enough to run, though the minimum PC requirements do target 720p resolution and 30 frames per second. To achieve this, you'll need at least an Intel Core i3-2100T or AMD FX 6100 CPU, 8GB of RAM and an Nvidia GTX 650Ti or Radeon HD 7750.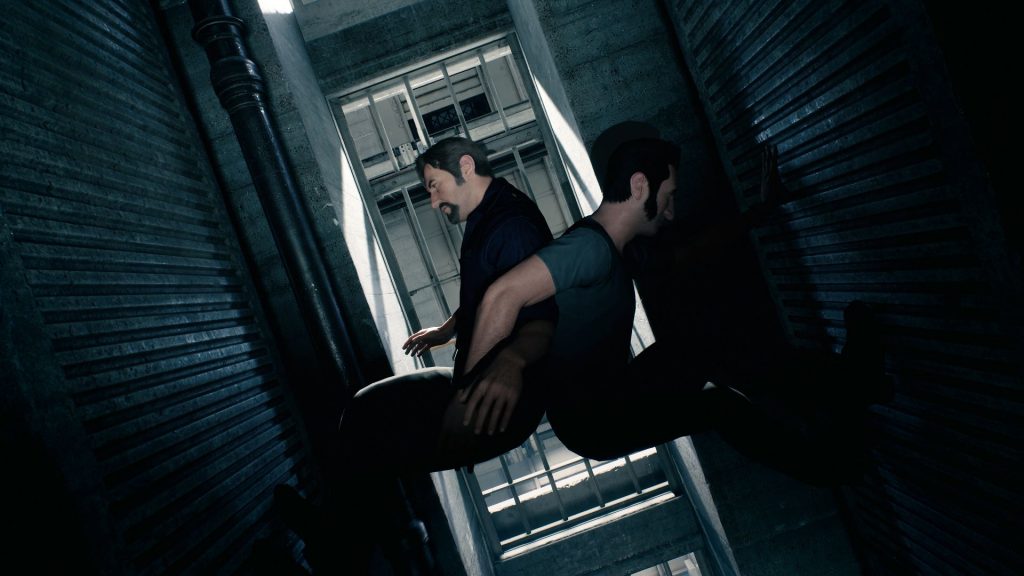 The majority of players are more likely going to be after a 1080p/60fps experience at high detail settings. To achieve this, you'll need at least an Intel Core i5 3570K or AMD Ryzen 3 1300X CPU, 16GB of RAM and an Nvidia GTX 960 or AMD R9 290 graphics card.
While this game can be played in online co-op, it is intended as a couch co-op experience. With that in mind, one of the requirements appears to be that at least one of the players has an Xbox or PlayStation controller. At this point in time, we are unsure if this means that one player will need to use a gamepad, even if they are playing online.
On the plus side, since A Way Out is built to be enjoyed with a friend, owners receive something called a 'friends pass', which allows them to invite someone else into the game even if that friend has not bought the game.
A Way Out unlocks on Xbox One, PS4 and PC later today.
KitGuru Says: This was one of my favourite games to see at E3 last year, so I'm hoping that it all lives up to expectations. Are any of you planning on playing A Way Out over the weekend?