Rocksteady officially wrapped up its time with Batman earlier this year with the release of Arkham Knight. However, that doesn't mean Warner Bros is done developing games based on DC Comics characters, as it looks like WB Montreal, the team behind Arkham Origins, is currently working on two unannounced DC games.
Right now, the studio is in hiring mode, preparing to enter full production on its upcoming projects. Right now, Warner Bros hasn't confirmed anything, but job listings found by IGN point towards 11 open positions at the studio for two triple-A games based in the DC Comics universe.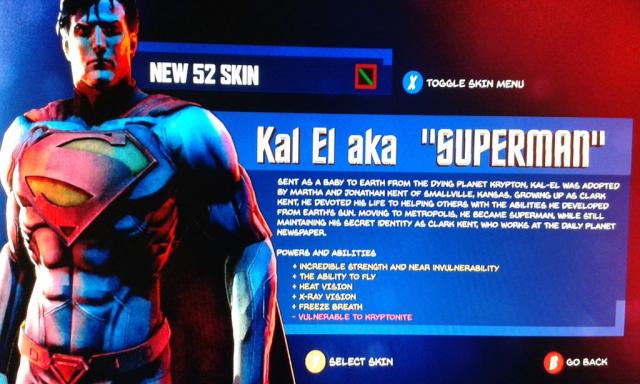 Image: A previously 'leaked'/unconfirmed image of an apparent Superman game in the works. 
We don't have any clues as to what game could be coming first. However, next year we will have both the Suicide Squad and Batman VS Superman launching at the Box Office, so we may see a Superman game of some kind, or even one to tie in to Suicide Squad.
Alternatively, Warner Bros could be planning to extend the Arkham franchise, which wouldn't be such a bad idea, not everyone liked Arkham Origins but I enjoyed it a lot more than Arkham Knight.
KitGuru Says: Personally, I'd like to see a decent Superman game made, though I'm not sure how a studio would pull that off. I'm not sure how well a movie tie-in game would go down though, particularly since the studio is more than capable of coming up with something more original.