It has been quite a while since we last had an update on the status of DOOM Eternal for the Nintendo Switch. Earlier this week, pre-order customers in the US had their purchases cancelled, causing some worry that the Switch version has been scrapped entirely. Fortunately, that is not the case.
IGN previously reported that Gamestop had begun cancelling pre-orders for DOOM Eternal on the Switch, which many took as a sign that this version of the game was cancelled due to some kind of development issue. Since then though, Bethesda has responded.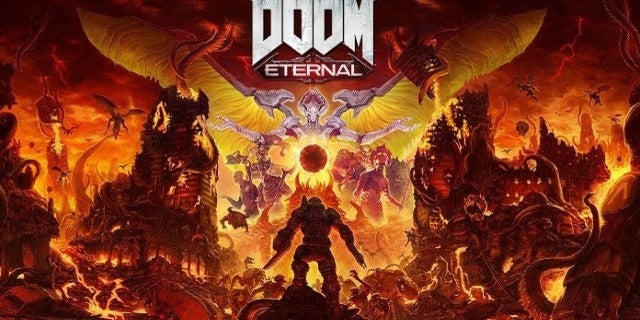 Here is what a Bethesda spokesperson had to say on the matter: "While Doom Eternal is 100% on track for an imminent digital-only release on Nintendo Switch, the absence of a physical release at retail resulted in cancelled pre-orders. Affected customers will receive full refunds and should contact their preferred retailer for more information".
So DOOM Eternal will be coming to the Nintendo Switch soon, presumably sometime in December based on Bethesda's wording. However, the game will no longer have a physical release, turning it into a substantial digital download for Switch owners.
KitGuru Says: I'm looking forward to seeing DOOM Eternal on Switch purely from a technical perspective. I was amazed when they got DOOM (2016) running, so it will be interesting to see how the sequel holds up. Are any of you thinking about getting DOOM Eternal for the Switch?