Anthem is already alive and kicking for PC players with an Origin Access Premier subscription. This early access period has already brought to light a number of issues with the game and fortunately, one of the biggest problems is already being addressed. Eventually in Anthem's campaign, you hit a mission that involves completing a laundry list of challenges, bringing story progress to a screeching halt. Some changes are being made to make this process go over a little smoother.
The Challenge of the Legionnaires mission is required to progress through the main story. The idea is that you complete a list of challenges ranging from defeating a certain number of enemies in various ways, perform a certain number of combos, revive teammates a certain number of times, open a bunch of treasure chests, find collectibles amongst a few others. Once you've finished these challenges, you'll be 'deemed worthy' enough to open up some tombs and progress in the main story.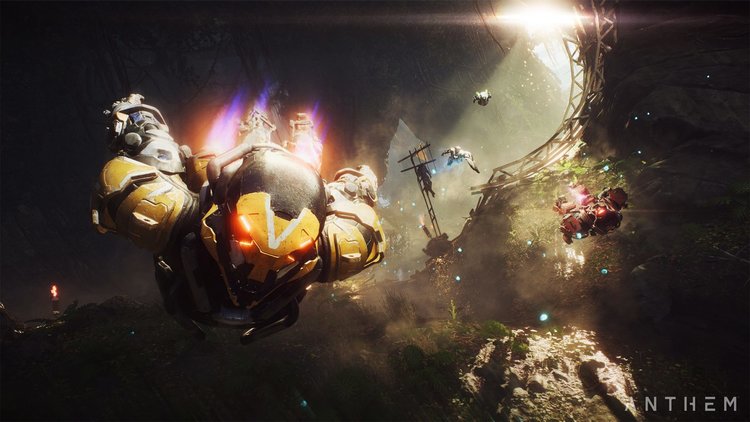 At first, any progress towards these challenges wasn't counted until you obtained the mission. So if you had already completed a number of these objectives through regular play, you would be forced to do it all over again. In a mid-week patch to Anthem, this has been changed, meaning progress towards these challenges will start being counted as soon as you hit level 3.
Beyond that, if you are in a party, only one person needs to open a treasure chest in order for it to count for everyone in the group. This particular change won't appear in-game until Friday's launch day patch.
KitGuru Says: I'm currently working my way through this very mission and while I can get on board with most of the combat challenges, being forced to hunt for treasure chests and collectibles is overly time consuming and not exactly fun. Hopefully this quest will get some additional changes post-launch, as it slows story progress down at a point where it finally feels like it is kicking into gear.  Have any of you been playing Anthem on PC this week? Have you gotten through this mission yet?