Since the release of WoW Classic, there has been talk of Blizzard also adding support for the older expansions in their original form. Blizzard appears to be curious about this idea too, as it has begun surveying current Classic players on the possibility of bringing out a classic version of The Burning Crusade. 
The survey has been sent to a select number of World of Warcraft Classic players, which also addresses some other talking points aside from future content. For the purposes of this article though, we'll be focusing on the question regarding The Burning Crusade, which you can see in the screenshot below: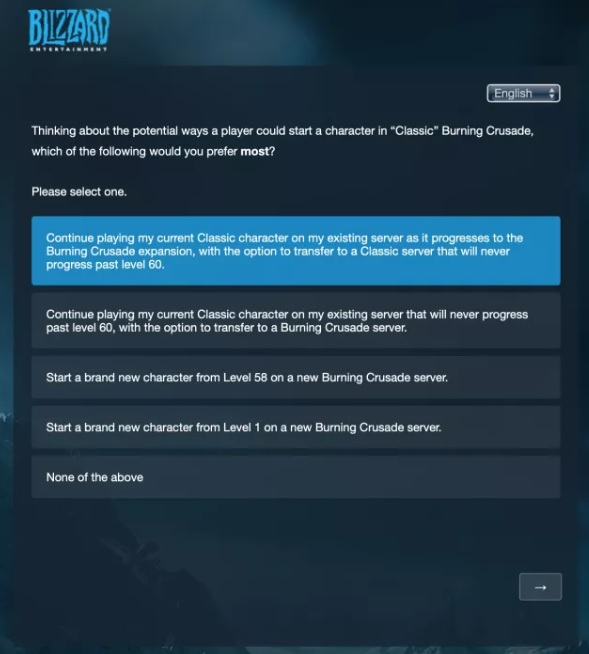 The first question is simply "how interested are you in a 'classic' version of The Burning Crusade". Then, the survey follows up by asking for opinions on how players should start a character in the classic version of the expansion, including options to start a brand new 'Level 1' character on a TBC server, start at level 58, transfer an existing Classic character to a Burning Crusade server that will never progress past level 60, or to continue playing on your current Classic server as it progresses to The Burning Crusade expansion.
Nothing has been officially announced just yet, but if Classic players would like to revisit WoW's older expansions again in their original form, then it looks like Blizzard is open to the idea.
Discuss on our Facebook page, HERE.
KitGuru Says: I didn't play WoW way back in the day, but the first two expansions in particular have always seemed to garner high praise. Have any of you been playing WoW Classic lately?