We've known for quite some time that CD Projekt Red plans to return to The Witcher IP eventually. Today in a surprise announcement, CD Projekt Red has confirmed that development has begun on a new Witcher saga – marking the start of a potential new trilogy.
We don't know much about this new Witcher game yet, but CD Projekt has offered a teaser image for the time being. If you're confused about the timing of this announcement, then you aren't alone. Fortunately, we can clear things up for you – the true purpose of this announcement is to reveal CD Projekt's new partnership with Epic Games.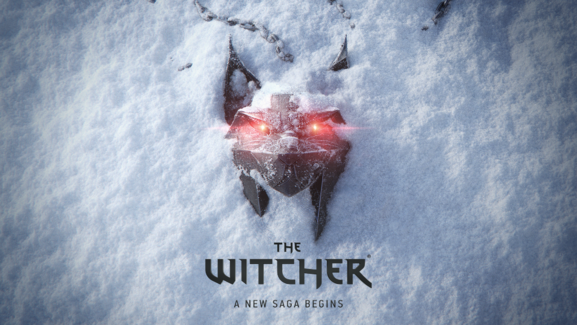 That's right, CD Projekt Red is now in a 'strategic partnership' with Epic Games, which will see the studio move away from its own RED Engine and over to Unreal Engine 5. Starting with this new Witcher game, CD Projekt Red will now develop using Epic's engine and tools, rather than its own in-house systems. This change is very significant and has likely come about due to the development issues experienced working on Cyberpunk 2077. Of course, all future Cyberpunk 2077 content will still continue to use the RED Engine, including the upcoming expansion.
Speaking on the partnership, CD Projekt Red CTO, Paweł Zawodny, said: "One of the core aspects of our internal RED 2.0 Transformation is a much stronger focus on technology, and our cooperation with Epic Games is based on this principle. From the outset, we did not consider a typical licensing arrangement; both we and Epic see this as a long-term, fulfilling tech partnership."
"It is vital for CD PROJEKT RED to have the technical direction of our next game decided from the earliest possible phase as; in the past, we spent a lot of resources and energy to evolve and adapt REDengine with every subsequent game release. This cooperation is so exciting, because it will elevate development predictability and efficiency, while simultaneously granting us access to cutting-edge game development tools."
Currently, CD Projekt Red is working on the first major expansion for Cyberpunk 2077. While a second expansion has been rumoured, CDPR has only confirmed plans for one expansion so far. We should get more information on that later in the year.
Discuss on our Facebook page, HERE.
KitGuru Says: A new Witcher game is officially on the way, which is exciting news, but it is likely going to be several years before we even get a glimpse of the game in action.