In true Activision fashion, the publisher has announced that it will be sneaking micro-transactions into Crash Team Racing: Nitro-Fuelled. This is a similar tactic to what Activision has been doing with Call of Duty recently, keeping micro-transactions out of the game at launch and introducing them later.
While we normally expect some form of micro-transactions with Call of Duty, adding additional purchases into Crash Team Racing has come as a bit of a shock, especially given that it is a remake of a classic game.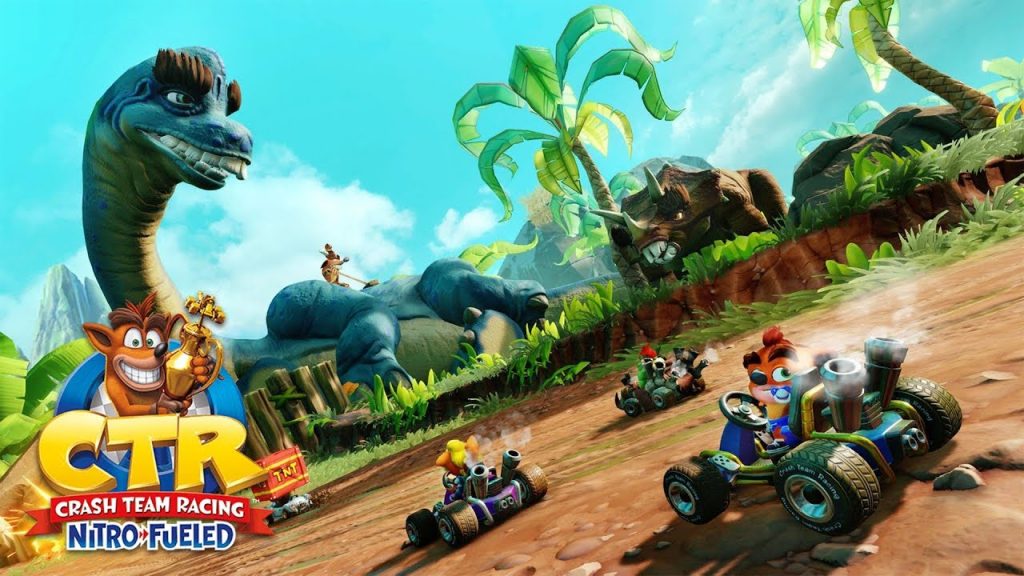 From the 2nd of August, an update to Crash Team Racing will launch, adding in a limited-time, Dinosaur-themed Grand Prix for players to take part in. This update will also introduce purchasable currency packs to the Pit Stop, an in-game shop with purchasable characters, karts, skins and other customisation options.
Items at the Pit Stop are bought with Wumpa Coins, which are earned through gameplay but will also be purchasable in currency packs across the Nintendo Switch, Xbox One and PS4. As long as prices remain fair, then this may be a non-issue but with Activision, there is always the chance that things will get pushed a bit too far, as we have seen in other games over the years.
KitGuru Says: Activision built up a lot of good will with its Crash Bandicoot and Spyro remakes, so it is a shame to see micro-transactions begin to poison the well now. Still, hopefully the Wumpa Coin system will be fair, there will be less of an issue if you can earn a good amount through gameplay without dedicating your entire life to it.