Towards the end of last year the Counter Strike: Global Offensive pro scene was hit with controversy following huge cheating allegations. Now things are riling up again after it was discovered that two teams fixed a match and then placed bets on the outcome in order to profit.
The Counter-Strike match in question took place last August between teams iBUYPOWER and NetcodeGuides.com The two teams played a match as part of the CEVO Professional season 5, with iBUYPOWER losing 4-16 despite being the stronger team. Fans had suspected that iBUYPOWER through the match originally as the players were making strange choices, such as going for knife kills and then laughing after losing.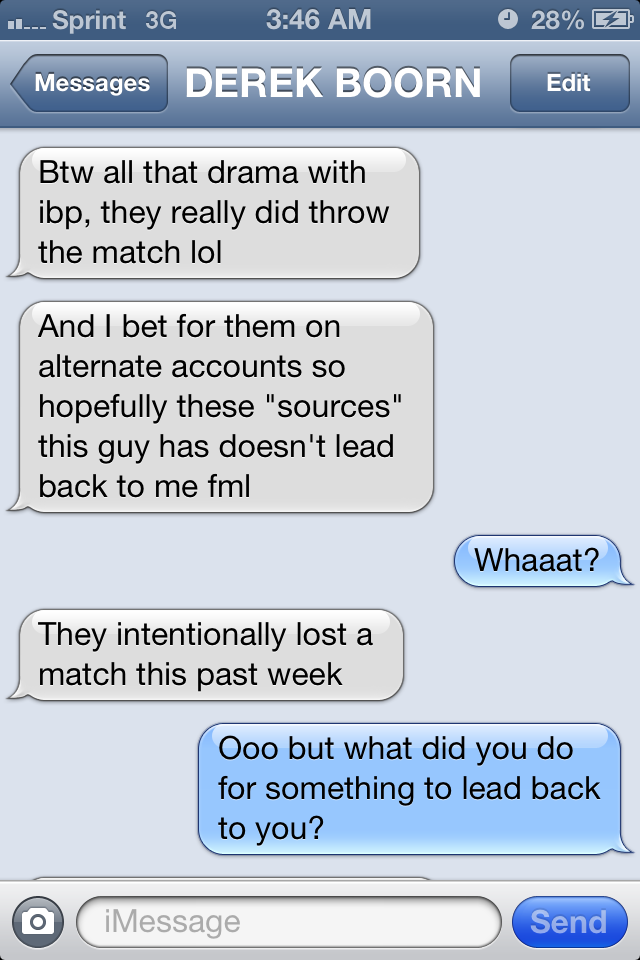 However, the initial allegations were shrugged off for a while, until text messages surfaced, detailing the plan to fix the match and profit through bets. Derek "dboorn" Boorn revealed in text messages that Duc "cud" Pham created multiple accounts and placed bets for those in on the fix, netting in around $1200 per account.
The Daily Dot has confirmed the legitimacy of this information and the leaked text messages. What makes things a bit worse is that Shahzeb "ShahZam" Khan, who plays for Cloud 9, admitted to betting against iBUYPOWER in August, he was initially planning on betting on them to win but Netcode Guides founder, Casey Foster, let him in on the match fixing plan.
The Daily Dot has a description of how it confirmed the tip, received the text messages and has a statement from ShahZam admitting to the bet, HERE. 
You can read all of the incriminating text messages, HERE.
Discuss on our Facebook page, HERE.
KitGuru Says: The Counter-Strike: GO pro scene is turning in to a bit of a joke, there has been match-fixing, cheats transferred across computers via the Steam Cloud and map glitch abuse in tournaments. This may hurt the progression of CS:GO as an eSport in the long run.