Last year, Blizzard announced that it would be releasing a brand new class for Diablo 3. That time has finally come, with The Necromancer set to launch early next week as part of Blizzard's celebration for the 20th anniversary for the Diablo franchise. The Necromancer first appeared in Diablo 2 back in the day but the new version comes with some interesting new abilities.
The Necromancer comes with some old-school abilities like the corpse explosion and bone spear. However, some new additions have been made, including the ability to summon creatures from the underworld to help fight alongside you. The Necromancer can also curse enemies with different stat ailments. The Necromancer will also have its own sets of legendary gear.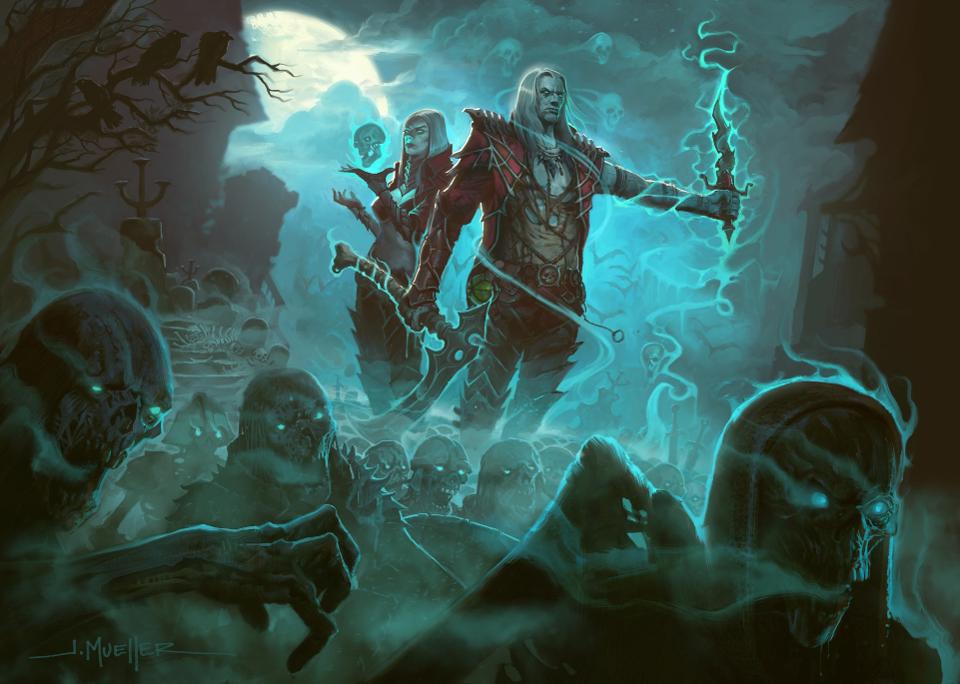 The Necromancer class will launch on the 27th of June, though it won't be a free update for the game. You will need to pay $14.99/£12.99 for the privilege, which seems a tad on the pricey side to me, especially if there is no try before you buy system in place.
Aside from the new class, Diablo 3 will also be getting an update to add challenge rifts. This is a system that randomly picks a rift dungeon completed by another player, you then have to go through that dungeon as that player's character using the same build and loadout. It's supposed to be a more competitive game mode with leaderboards.
KitGuru Says: I have been excited for The Necromancer class for a long time but I must admit, the price has caught me off guard. I was expecting possibly $9.99/£7.99 at the most. Are many of you still playing Diablo 3? Will you be trying out The Necromancer class when it launches next week?