If you own Dragon Age: Inquisition on the Xbox One or the PC, then there is some new single-player DLC waiting for you, titled 'Jaws of Hakkon'. The new story missions will have you discovering the fate of the last inquisitor and the powerful dragon he hunted.
The DLC was announced last night and released less than 24 hours later, costing £11.99, the download comes in at 1.5GB so there is some significant content buried in there.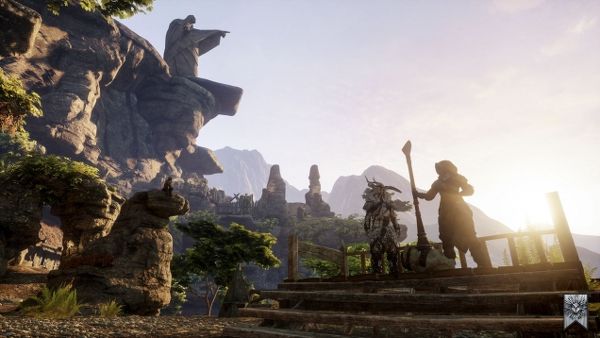 The DLC description reads: "Discover the fate of the last Inquisitor and the powerful dragon he hunted. Enter an overgrown wilderness filled with Avvar, fiercely independent hunters who settled in the southern mountains of Thedas."
"Explore their culture to uncover what happened to the last Inquisitor and the dragon he pursued. Find an ancient Tevinter fortress that hides a dangerous secret. In this new adventure, playable within the Dragon Age: Inquisition campaign, you will face powerful foes, gain legendary armour and weapons, and confront an ancient god of war bent on destroying the world."
Dragon Age: Inquisition was one of the most highly praised games to launch last year, winning several game of the year awards. It also went on to be Bioware's most successful game launch ever, which is a big step, as the Dragon Age franchise took a bit of a hit following the second game in the series.
Discuss on our Facebook page, HERE.
KitGuru Says: Dragon Age Inquisition was already packed with content but its great to see them making more, I've sunk plenty of hours in to the game myself and while I'm not quite done yet, I'm excited to check out the new stuff Bioware is coming out with. Did any of you guys enjoy Dragon Age Inquisition? Will you be playing the DLC?