EA has apologised for some April Fool's tweets that came from the Frostbite Engine Twitter account yesterday, branding them as "unnecessary" and "stupid. The Wii U taunting tweets have been deleted but EA COO, Peter Moore, has still apologised on behalf of the company.
Gamers will know of the Frostbite engine from games like Battlefield and Mirrors Edge,  the tweets originally said: "Frostbite now runs on the #WiiU since it is the most powerful Gen4 platform, our renderer is now optimized for Mario and Zelda."
A little later the Twitter account posted another jab: "Good news, we have finally fixed and optimized our 'netcode'. Uses quantum entanglement for Zero Latency connections. Exclusively on #WiiU."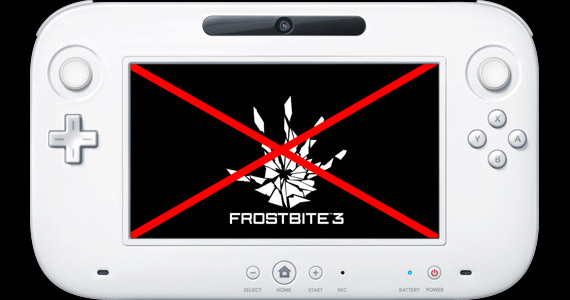 We saw a lot of April Fools jokes yesterday from Razer's Eidolon drone to Optimus Prime DLC for Titanfall but many felt that Frostbite's tweets came across as mean spirited, especially since it's obvious that EA has abandoned the Wii U and doesn't want to support the console.
EA COO, Peter Moore tweeted: "Our apologies to partners @NintendoAmerica & fans @FrostbiteEngine's poor attempt at April Fools not condoned by EA: unacceptable/stupid."
KitGuru Says: I get the whole April Fools thing but these tweets weren't all that funny. Maybe they should have done something a little more creative like tease lightsabers for Battlefield… just about anything would have been better.