There's a lot of talk of Virtual Reality at the moment, with the announcement of Facebook's Oculus acquisition, Sony's debut of the Morpheus prototype and the news that there's a new kid on the block, the next year is looking quite exciting for VR enthusiasts. However, not everyone thinks the technology is going to be revolutionary enough to hit mainstream and one such man is Atari 800 developer and eventual Xbox and Microsoft Studios co-founder, Ed Fries.
Speaking in an AMA over at Yabbly, Fries responded to a question about Oculus' Facebook buyout, saying that while he thinks hardcore gamers will love it and find new uses for the Rift, he's not sure if it'll ever really catch on with mainstream culture:
"General users however are a different crowd," he said. "Given how little success the consumer electronics companies have had with 3D TVs with glasses, I am sceptical that general users are going to be strapping this thing onto their face any time soon."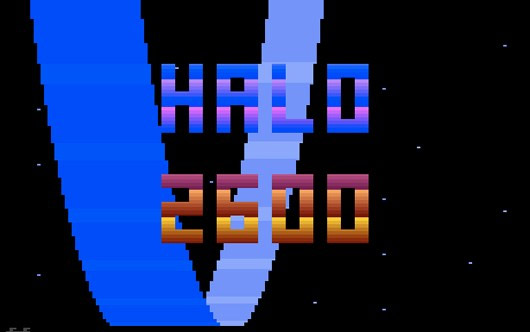 He also released a demake of Halo for the Atari 2600 back in 2010
Of course Microsoft has been working on its own wearable and projection technologies for a while, with projects like Fortaleaza and Illumiroom only really being conceptually showcased, rather than actively shown off. What does Fries think of these bits of tech?
"I'm not sure what Microsoft is up to these days. I hear rumors about all kinds of cool stuff but will it make it to market?" He then returned to the analogy of 3D TV and its failings as to why he's not sure we'll see much VR from Microsoft. "After watching 3D TV fail so spectacularly the last few years, I'm a bit of a sceptic about VR, at least for the broad consumer market, but for hardcore gamers, who knows? Maybe it will work and bring some amazing new experiences."
KitGuru Says: What do you guys think? The man has a deep background in development of hardware and software firms, so he should know what he's talking about, but if he's not tried a Rift yet, maybe he just doesn't get it?