Over the last couple of years, a few publishers have attempted to boost their own revenue by selling advertising spots within full-priced video games. EA is of course one of those publishers, although after recently crossing the line with UFC fans, the company is backtracking a bit. 
EA has apologised for putting a full-screen in-game ad into UFC 4. The ad spot was for Amazon's hit TV show 'The Boys', which recently began its second season. As good of a TV show as that might be, UFC 4 players didn't appreciate adverts for it popping up in the middle of their game and quickly took to Reddit to voice complaints.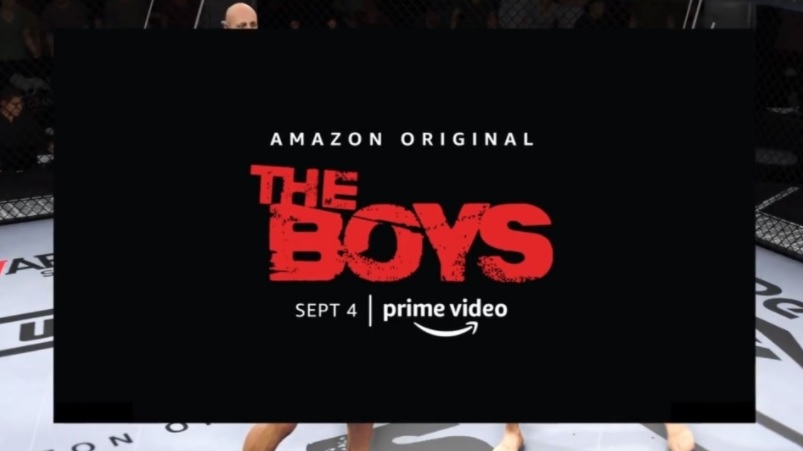 An EA Spokesperson has since replied to these complaints in another Reddit post: "Earlier this week, the team turned on ad placements in EA SPORTS UFC 4 that appeared during the "Replay" moments in gameplay. This type of advertising inventory is not new to the UFC franchise, though we have typically reserved displaying ads to specific main menu tiles or Octagon logo placement. It is abundantly clear from your feedback that integrating ads into the Replay and overlay experience is not welcome."
The post then continues to say: "The advertisements have been disabled by the team and we apologize for any disruption to gameplay that players may have experienced. We realize that this should have been communicated with players ahead of time and that's on us. We want to make sure our players have the best possible experience playing EA SPORTS UFC 4, so ad integration in the Replay and overlay experience will not be reappearing in the future."
Ad integration is becoming a bit more common in the sports game market, which already tend to get away with quite a lot where microtransactions are concerned. Hopefully fans continue to make their voices heard on the matter and publishers keep listening.
Discuss on our Facebook page, HERE.
KitGuru Says: NBA 2K is particularly noteworthy for in-game ad integration and while it seems unlikely that Take-Two will implement much in the way of change, EA does appear to be taking feedback on-board a bit more.