The video game industry is filled with plenty of cancelled games that the public never had the chance to hear about. Some of these games are based on massive franchises that we all know today. EA has more than a few stories to tell in this area, with a former executive recently revealing that at one point, the publisher cancelled a Harry Potter MMO due to doubts over the franchise's longevity. 
Back in the early days of the Harry Potter films coming out, EA held the rights to publish video games based on the IP and went on to publish all of the movie tie-in games throughout the 2000s and early 2010s. Between 2000 and 2003, the publisher was working on an MMO based on the series, according to former EA Director of Product Marketing, Kim Salzer.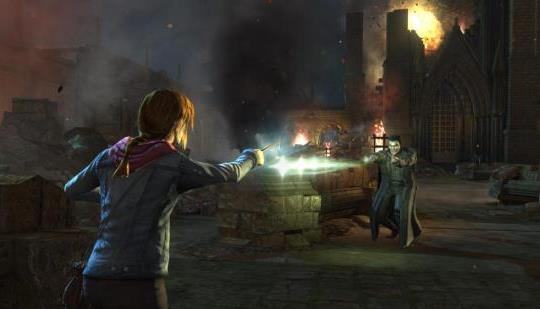 In an interview with The Real Brandolorian, Salzer revealed that at one point, EA was working on a Harry Potter MMO, but it was ultimately cancelled and never officially announced. The team did plenty of research and even had a beta build up and running, as well as plans to send real-world prizes and gifts to active players to blend it into an online/offline experience.
While the team was "very confident" that the MMO would be a success, EA was "going through changes" at the time and "didn't know or believe enough that the IP would have a shelf-life longer than a year or two". Simply put, EA didn't think Harry Potter would grow into the behemoth franchise it is today.
While the Harry Potter world would translate very well to an MMO or RPG format, it has taken decades for another publisher to take a chance on this idea. Currently, WB Games, a division of Warner Bros., the same company that produced the films, is working on Hogwarts Legacy, a single-player RPG set in the Wizarding World. Currently, that game is due to release some time in 2022.
KitGuru Says: Ultimately, it might be a good thing that this game was scrapped when it was, as Blizzard would begin dominating the MMO genre with World of Warcraft just a year later in 2004. Do you think a Harry Potter MMO would have been successful back in the day?