Some changes are taking place within EA's ranks this week as long-time executive, Patrick Söderlund is leaving the company. Söderlund started off as the CEO of DICE in 2000, before EA acquired the studio in 2006. Since then, he has risen through EA's ranks and most recently acted as the publisher's Chief Design Officer.
Between 2006 and 2012, Söderlund managed the Battlefield, Medal of Honor, Need for Speed and Burnout franchises. Then he moved on to managing the EA Games label and Bioware from late 2012, before adding EA Sports to the list of responsibilities in 2013. In 2016, Söderlund acted as Executive VP of Worldwide Studios, overseeing all of EA's game development. Five months ago in April, his position changed to Chief Design Officer, with the goal of creating "next-generation game designs".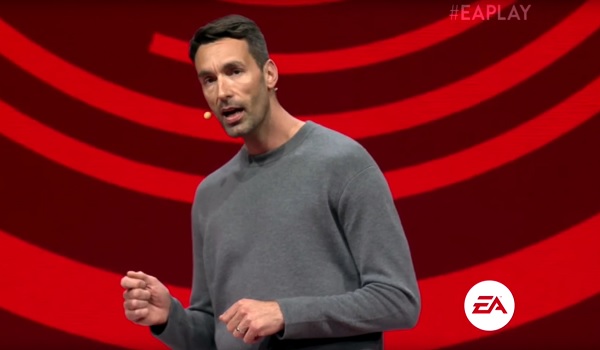 EA CEO, Andrew Wilson, announced today that Patrick will be moving on from EA after nearly two decades. In the announcement, Wilson describes him as a "trusted business partner and a great friend".
Patrick won't be leaving straight away, there will be a three-month transition period and we don't currently know what he will move on to next. Following on from this, a few positions within EA will change:
"The SEED team led by Johan Andersson will join our studios group to continue driving advanced design and innovation at the leading edge of games. We're deepening our focus on user experience, and welcoming Jason Wozencroft to our studios to lead a strong, unified UX approach for our games and services. And with new games and content playing a vital role in our networked future, the EA Originals and EA Partners teams led by Rob Letts will join our Strategic Growth group."
You can find the full open letter from Andrew Wilson, HERE.
KitGuru Says: We don't know exactly how these changes will effect EA just yet, but it will be interesting to see where Söderlund ends up.