If you happen to have bought The Elder Scrolls Online and feel the need to switch over to the Xbox One or PlayStation 4 version when that launches in June, then you might be able to transfer your account over and get a digital copy of the game at a cheaper price.
ESO is sending out emails to all accounts that are eligible to pre-purchase a digital version of the game for £12.99, instead of the £55 price tag that you will usually find on games in the Xbox and PSN stores. Although, the offer will only be valid for 30 days.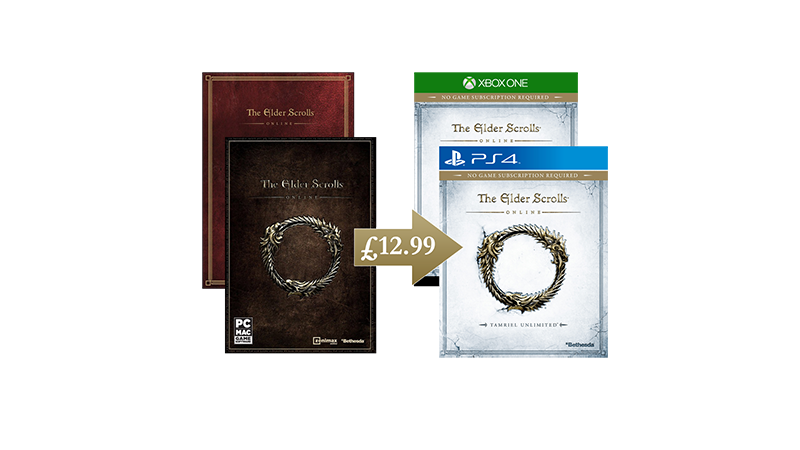 "This special offer to pre-purchase a digital copy of an Xbox One and/or PlayStation 4 version of the game will only be available on the store for 30 (thirty) days. After the 30-day period, you will no longer be able to purchase this special digital copy of The Elder Scrolls Online: Tamriel Unlimited for console or copy your PC/Mac account to console in any other way".
This is the only way to get your account over to the console version of the game. Once this offer expires, you will no longer be able to use your current account on the Xbox One or PS4 versions of The Elder Scrolls Online. We don't know exactly what makes you eligible for this offer but it likely has something to do with the date you bought the game.
Discuss on our Facebook page, HERE.
KitGuru Says: There aren't many MMOs on consoles so this will be a first for a lot of people. Are any of you guys interested in trying out ESO on console? Do you think there is a market for MMO titles outside of the PC platform?