Just a couple of months ago, Microsoft announced third-party widgets for the Game Par on PC. XSplit and Razer were the first to release widgets and now, EVGA is joining that group, bringing EVGA Precision to the Game Bar, so you can adjust and monitor your GPU in-game. 
For those that have the Game Bar installed, all you need to do is press the Windows Key + G to open it up. From there, you can get to the Widget Store. In here, you'll be able to customise your Game Bar with tools from XSplit, Razer, EVGA, CORSAIR and other software makers.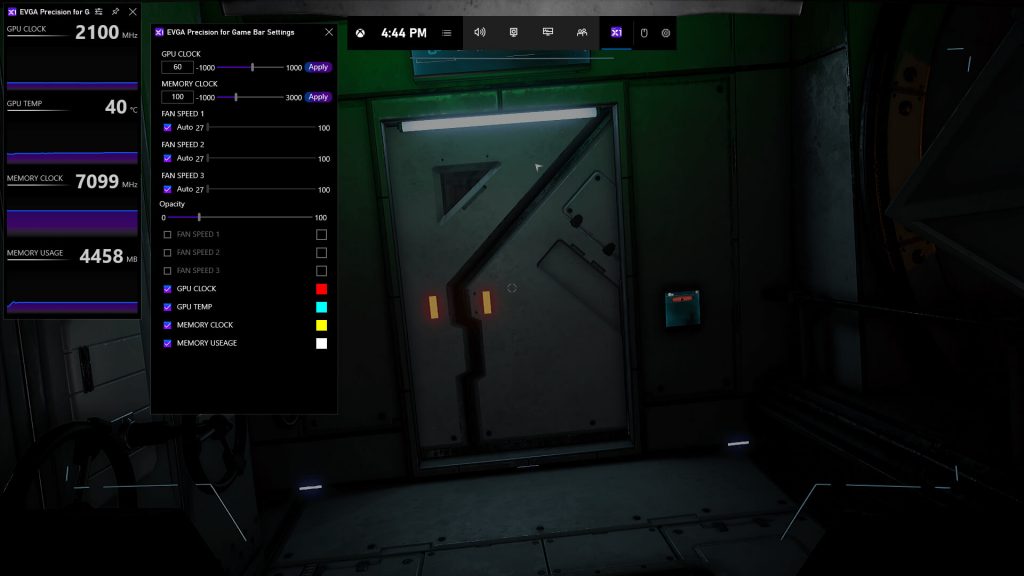 Here are the features you can expect from the EVGA Precision overclocking widget:
GPU Clock Control
Memory Clock Control
Fan Speed Control
GPU Temperature, Frequency monitoring
Framerate Monitoring (Coming Soon)
Game Bar is still in beta, as are widgets, so you may encounter issues along the way. If you don't already have Game Bar installed, you can get it HERE.
KitGuru Says: Tools like this seem great, particularly for those tweaking with overclocks or setting up new cooling systems and need to monitor temperatures in-game. Do many of you use the Game Bar on PC? Is EVGA Precision a tool you would find useful?