The very first Fable game is widely considered as the best in the series, so when Fable Anniversary was first announced, both console and PC gamers alike got a little excited. However, the game only landed on the 360 and until now, we didn't know if it would ever come to PC.
Fable developer, Lionhead, has already confirmed that the game will be heading to PC now but it wouldn't say when. However, the developer has revealed that a hidden message is somewhere in the teaser trailer. A cryptic binary message is hidden in the teaser which translates to a September release window.
[yframe url='http://www.youtube.com/watch?v=HyEFPhXa05c']
At around 28 seconds in, you should see a tweet containing a series of zero's and one's- which is the hidden message we've been searching for.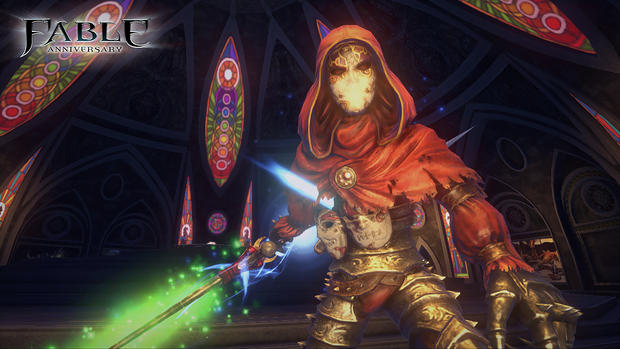 Fable Anniversary launched on the Xbox 360 earlier this year with 1080p visuals as well as new lighting and animations, which were all powered by Unreal Engine 3. However, for the PC release, which we might see more of at E3 over the next few days, it would be nice to see the game pushed even further.
PC's are far more powerful than even the latest generation of consoles. Many mid-range systems these days can support resolutions far higher than 1080p so some high res textures wouldn't go amiss. Unreal Engine 4 is also available now so an engine update would be nice to see.
Discuss on our Facebook page, HERE.
KitGuru Says: I really enjoyed the first Fable so I'm looking forward to playing it again. Microsoft is trying to get back in to the PC gamer's good books so some updates that really set Fable Anniversary apart from the 360 version would definitely go down well. Would you guys pick up Fable Anniversary on Steam? What would you like to see Lionhead do to set the game apart from the 360 version? 
Source: MCV