It's the first Thursday of October, which means it is time for another major GeForce Now library update. This month will see both Far Cry 6 and Marvel's Guardians of the Galaxy joining the cloud streaming library, alongside 21 other titles. 
There will be 23 games in total coming to GeForce Now this month, far from the biggest month we've seen, but it is also a month with two major day-and-date launches with Far Cry 6 from Ubisoft and Marvel's Guardians of the Galaxy from Square Enix.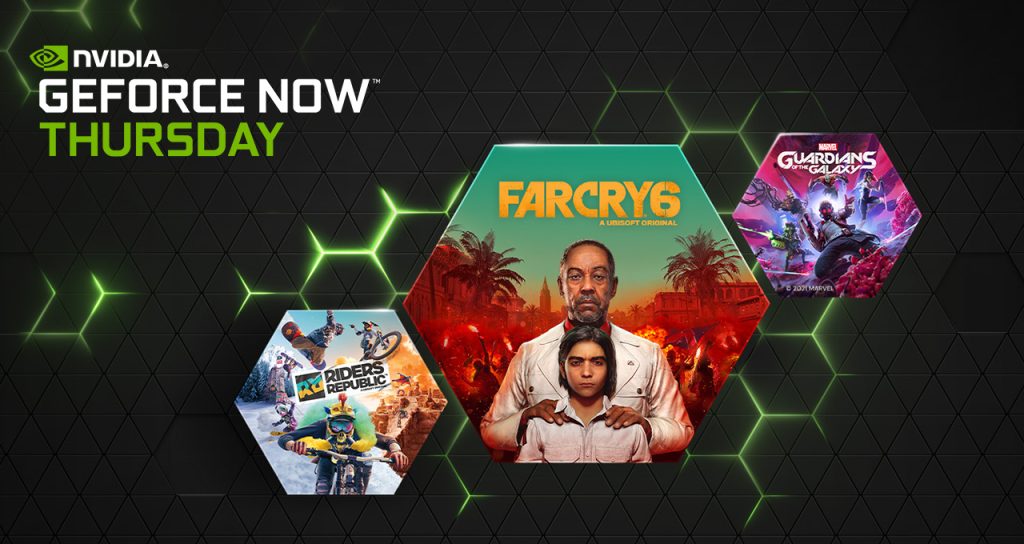 The games coming to GeForce Now today include:
As for the rest of the month, we have games like Gone Home, STEINS;GATE 0, Paradise Killer, The Riftbreaker, The Forgotten City, Riders Republic, Guardians of the Galaxy and more to look forward to over the next few weeks.
KitGuru Says: Nvidia has been securing more and more day-and-date games for GeForce Now over the last year. We're now at a point where major Ubisoft and Square Enix games are available at launch, and we'll likely see EA joining those ranks soon too.