It has been three years since EA shut down Visceral Games and cancelled a very promising Star Wars game helmed by Uncharted director, Amy Hennig. As the years go by, those who were at Visceral during that time are becoming more open to talking about the cancelled project and the situation at the studio, leading to new details coming to light.
This week, Zach Mumbach, a former producer at Visceral Games, recently went on the MinnMaxShow and discussed the project. Where did 'Ragtag' start to go wrong? Well the answer to that lies prior to the game's inception. Previously, Visceral was well known for narrative-driven action games, but when EA decided to have Visceral develop Battlefield Hardline, the studio had to transform into a first-person shooter studio, pushing many of the experts from the Dead Space era to move on to new studios.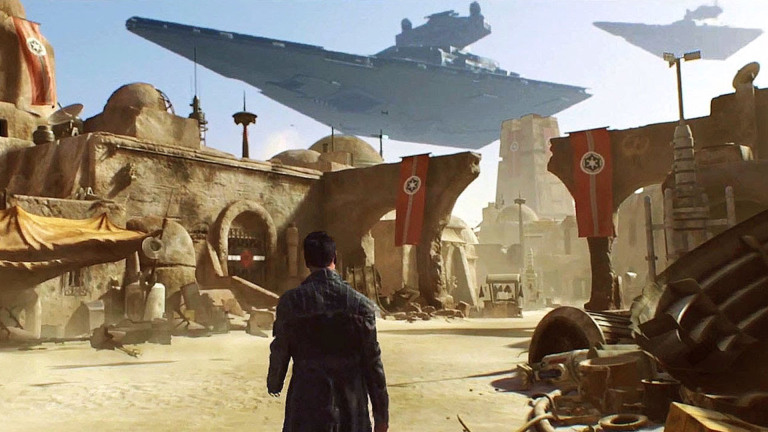 "The sequence of events was like – 'hey, we have a studio with their own engine who make really high quality single-player games – the Dead Space series – and we're going to take that studio, move them to Frostbite and have them make a Battlefield game'", Mumbach said. "But we had a lot of people at the studio who were experts on narrative and single-player games and those people left."
After Hardline shipped, EA hired Amy Hennig and shifted Visceral Games back into a single-player narrative studio, but due to employee turnover and issues getting newcomers up to speed with Frostbite, getting the project started took a lot of hard work. Despite all of this, Mumbach does believe that Visceral was on track to make "the best Star Wars game ever made":
"I think we would have made the best Star Wars game ever made. The story and the setup and the characters were set up for success but what we had to execute was going to take a while."
As reported by Eurogamer, Mumbach also confirms that there was "a lot of gameplay people never got to see", with many levels close to being finished and a number of sequences and set pieces just needing some polishing. Some of this content was having its final touches done the very day that the studio was closed down.
Discuss on our Facebook page, HERE.
KitGuru Says: It will always be a shame that Visceral Games closed down, especially since EA has since changed its mind on single-player story games, as seen with Jedi: Fallen Order. Clearly, plenty of management mistakes were made along the way, leading to this unfortunate situation.