It has almost been a full year since Microsoft first announced Gears of War 5 with an impressive looking gameplay trailer. E3 is coming up once again in just a few weeks and the leaks are already starting to come in. This time around, it looks like the release date for Gears 5 may have been revealed.
The Game Software Rating Regulations is essentially the Southeast Asia equivalent of the ESRB, evaluating games for age rating purposes ahead of release. Earlier today, the board began listing Gears 5, complete with a September 10th release date. The listing was eventually removed but not quickly enough for it to go unnoticed.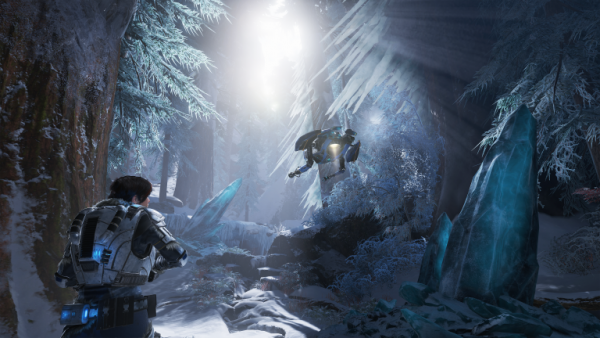 We already knew that Gears 5 was slated for release in 2019. Previous rumours have pointed towards the game releasing slightly earlier than we might expect too. The portion of gameplay shown last year was already highly polished and we are set to get a second look during the Xbox E3 conference next month.
Gears of War 4 was The Coalition's first game in the franchise and was designed around the idea of 'proving' that the team could develop a traditional Gears of War experience. With Gears 5, the studio has said that it is looking to switch up the formula a bit more. We don't know exactly what that will involve just yet but judging by the trailer, we can expect plenty of new scenery and a character-focused campaign, with Kait taking the spotlight.
KitGuru Says: Gears 5 is my most anticipated game of the year so far. Last year's gameplay looked great, now we've just got to wait and see what Microsoft brings to the stage at E3 this year.