Rockstar's Grand Theft Auto Online will finally be getting one of its most anticipated updates, the heists game mode will finally be arriving, coming to both last generation and current generation consoles shortly after Grand Theft Auto V re-launches on the Xbox One and Playstation 4.
Rockstar doesn't say exactly when the update is coming but promises to provide further details "very soon", following the November 18th re-release of GTA V. Heists was originally due to come out before the summer of this year but it ended up suffering a lengthy delay. The game mode will presumably be available by the time the PC version of GTA V releases at the end of January next year.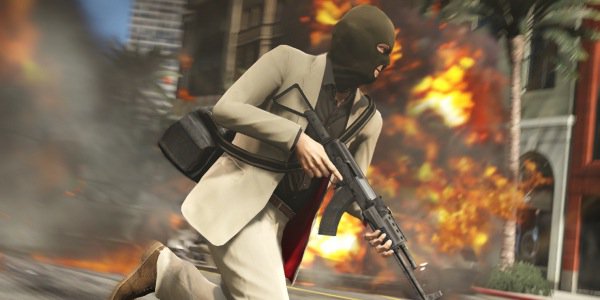 Rockstar apologized for the Heists delay back in June but it looks like the wait is finally almost over, with Heists expected to arrive before the end of the year. In addition to the small update on online game mode, Rockstar also published some numbers detailing player interactivity in GTA Online.
According to the developer, 33.8 million people over the past year have played Grand Theft Auto Online, making up for more than 2.3 billion collective hours of gameplay.
You can read Rockstar's official post, HERE.
Discuss on our Facebook page, HERE.
KitGuru Says: I was kind of hoping that Rockstar would do a surprise reveal of the Heists game mode on the day Grand Theft Auto V re-releases on the new consoles. However, this is still good news nonetheless, hopefully this means that PC gamers will be able to jump straight in and play all of the big updates Rockstar has brought to GTA Online over the past year. Are you guys glad Heists is coming out? Will you be trying it out on a console before the PC version releases? Are you even planning on getting the PC version following the lengthy delay?