Guild Wars 2 is one of the more popular MMOs knocking around these days and many players have been looking forward to the game's first expansion, Heart of Thorns. Unfortunately, players aren't as happy about the game's pricing model. The expansion is set to launch soon at a £35 price point, a fair price for a game that operates on the 'buy once play free' model.
However, the expansion does come bundled with the base game, which while that is a great deal for those who don't own the game already, it isn't so great for those who already do. It almost seems like ArenaNet is trying to sell Guild Wars 2 twice, rather than allowing the existing player base to buy the expansion on its own.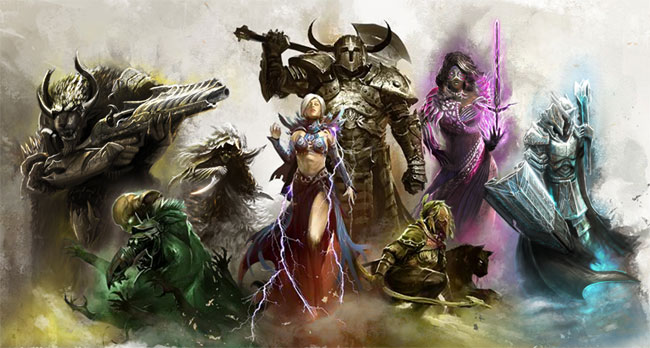 Right now one of the more popular posts on the Guild Wars 2 subreddit (via Eurogamer) seemed to sum up the player base's frustrations fairly well, while also urging players to not buy Heart of Thorns unless they are a new player:
"Let me start by saying that I am not against the $50 price tag. Sure, I would have been much happier with the $30 price point that I think most players had in mind, but I'm willing to pay $50 for good content. The reason is that the current offering from ANet is not a great value for money compared to those of new players. What I mean is, if you're a new player, for $50 you get the entire core game (and all the fun that came with that), plus you get the HoT upgrade."
" While $50 is not a huge deal, I think that we should let ANet know that we, the GW2 players that have supported the game for the last three years should be treated at the very least as equal as new players. I think it would be a nice gesture to offer current players a "thank you" in terms of equal value, or more."
Discuss on our Facebook page, HERE.
KitGuru Says: Right now it isn't specified if buying Heart of Thorns will give existing players a spare Guild Wars 2 key to pass on to a friend, which wouldn't be such a bad idea. However, I get where the frustration is coming from, new players are getting something extra while veteran supporters of the franchise are not, which is a very weird way to go about selling an expansion. Do any of you guys play Guild Wars 2? What do you think of the Heart of Thorns pricing?