In the recent years both Advanced Micro Devices and Nvidia Corp. sold similar graphics processing units under completely different names, a practice many consider as deceiving. While stagnation in the market of graphics adapters and rebranding of graphics cards is hardly a good thing for the consumer, both GPU developers had serious reasons to delay new products and re-badge the old ones in the last couple of years.
This week AMD introduced its Radeon R7 and R9 300-series graphics cards, which are based on GPUs introduced in 2012, 2013 and 2014. The lineup features no new graphics processors and does not introduce any new features or capabilities. The new boards are faster than previous gen solutions by 5 to 20 per cent in peak scenarios, which is not a significant performance difference, especially considering the fact that the new cards are significantly more expensive than existing AMD Radeon R9 offerings. The enthusiast community was outraged by AMD's decision to plainly rebrand its old products and AMD's partners among graphics cards makers were frustrated with the decision as well. But did AMD do anything extraordinary? In fact, not at all.
Rebadging: The origins
Selling old lamps as new is not something novel for the high-tech industry in general and graphics cards market in particular. When ATI Technologies introduced its Radeon 8500 (R200) in 2001, it rebadged the original Radeon (R100) to Radeon 7200 and Radeon 7500 (which were based on both R100 and RV200). In 2003, the company rebranded its Radeon 8500 to Radeon 9100. Nvidia has made a number of rebadges throughout its history too. For example, the GeForce 8800 GTS 512MB (G92) was renamed to GeForce 9800 GTX, whereas the GeForce 8800 GT was renamed to GeForce 9800 GT. Over the years, both companies have rebranded their products in order to integrate them into new lineups or to create "new" solutions for OEMs.
PC makers rebadge their PCs every year and sometimes even more often to show their customers that they have something new to offer. Usually, they force companies like AMD and Nvidia to rebrand their GPUs every year too, which is why we see OEM-only series like GeForce GTX 800M, Radeon HD 8000 and so on.
However, rebranding of high-end graphics cards for gamers in the recent years were conditioned by not only requests from PC OEMs or necessity to unify product lineups.
TSMC, 28nm and 20nm
Because Taiwan Semiconductor Manufacturing Co.'s 20nm manufacturing technology was designed primarily for mobile system-on-chips (i.e., for Apple), it is unsuitable for mainstream graphics processing units. As a result, both AMD and Nvidia have to significantly redevelop their roadmaps several years ago (virtually all decisions about the roadmaps were made in ~2011, four years back) in a bid to keep introducing new products, but make them using TSMC's 28nm fabrication process. In fact, AMD and Nvidia have to offer competitive products made using the same manufacturing technology for four years: from 2012 to 2016, an unprecedented amount of time.
The two leading developers of graphics processing units chose generally similar approaches how to act in the situation when newer process technologies are not available, but little differences had serious impact on actual product lineups.
Nvidia's approach: Stretch life-cycles, cut-down features
Nvidia's method to keep the products coming involved stretching life-cycle of its "Kepler" and "Maxwell" architectures, cut-down functionality of "Maxwell" and introduce various bells-and whistles-type hardware and software features that require none innovations when it comes down to silicon, but which have impact on minds of end-users.
The first step in Nvidia's multi-year strategy was to stretch the lifecycle of its GK104 and GK110 graphics processing units to over two years. The company introduced its GeForce GTX 670, 680, 690 and GTX Titan in 2012 – 2013 period and then launched GeForce GTX 760, 770, 780, 780 Ti and GTX Titan Black based on the same GPUs in mid-2013 and early-2014. To make old products look like new, Nvidia installed new cooling system on the second wave of "Kepler"-based graphics boards as well as introduced GPU Boost 2.0 software features.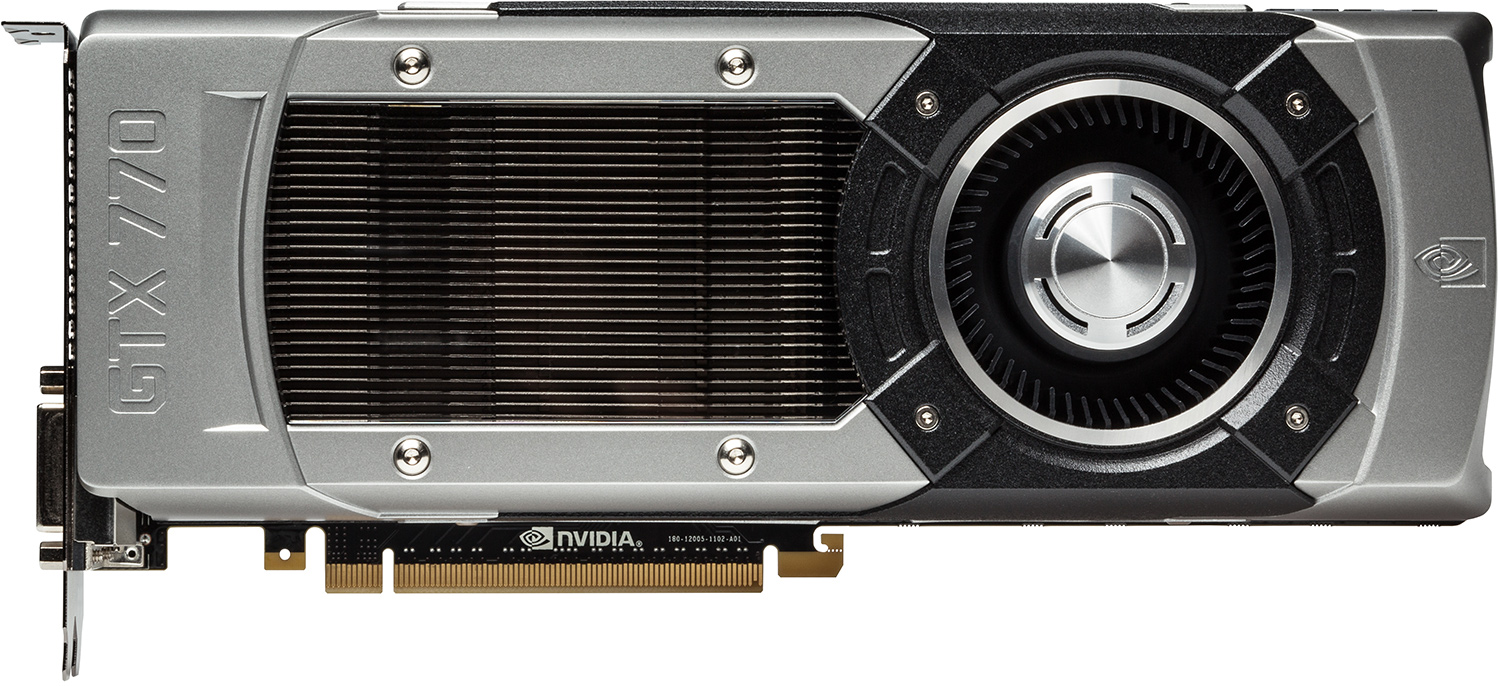 The second step in the strategy was to shrink transistor count of "Maxwell" GPUs as significantly as possible without sacrificing performance in graphics applications and without eliminating any new GPUs from the roadmap.
Since Nvidia had to stick to TSMC's 28nm fabrication process in 2014 – 2015 (normally, it would have adopted a newer node during the period), but still had to introduce new products for 2014 – 2016, the company cut-down functionality of "Maxwell" architecture, eliminated a number of HPC [high-performance computing]-related capabilities (e.g., FP64 units, unified virtual memory addressing) and cut-down some other features.
Nvidia successfully rolled out three "Maxwell"-based GPUs in 2014 – 2015 period. The company's GM107, GM204 and GM200 graphics processors offer great performance in video games and even sport richer graphics functionality than predecessors (at least, Nvidia says so), but lacks a number of innovative technologies, which could be important in the future.
Nvidia's GeForce GTX 970 and 980 have been on the market for over nine months now and the company does not have any new "Maxwell"-based chips up its sleeve (at least, we have not heard of any). One of the potential problems for Nvidia is that it will have nothing new until its next-generation "Pascal" hits the market in mid-2016. Moreover, as the top-of-the-range GP100 is expected to hit the market first, Nvidia will announce its next-gen GeForce GTX Titan ahead of any GeForce GTX 1800 or GeForce GTX 1700 products.
It remains to be seen whether Nvidia will introduce any new and faster versions of its GM204 and GM200-based products and how it will call them. In general, Nvidia's positions in the market are rather good. But this market loves new things and product launches actually drive sales, so it is logical for Nvidia to refresh its family this fall.
AMD's approach: Stretch life-cycles, cut-down the number of chips
In 2011 AMD faced the same challenge as Nvidia: four years without a new process technology ahead. The company also had to stretch lifecycle of its products, but instead of cutting-down features of future chips based on improved versions of GCN architectures, AMD probably decided to cut-down the number of chips it planned to introduce and change its introduction tactics.
Back in 2012 – 2013, AMD Radeon HD 7000-series lineup was among the most comprehensive families of products in the history of both AMD and ATI. While the lower-end parts were rebranded and featured Terascale 2 architecture, the series included GCN-based DirectX 11 hardware for all budgets.
Normally, AMD would introduce a new top-to-bottom lineup with GCN 1.1 architecture in late 2013 (it would consist of "Bonaire", "Hawaii" and something in between) and then would come up with a new family featuring GCN 1.2 architecture and made using a more advanced process technology in 2015. But since the company had to stretch lifecycles of its products and save tens of millions of dollars on tape-outs of new chips, AMD decided to alter the very tactics of new GPU family roll-outs.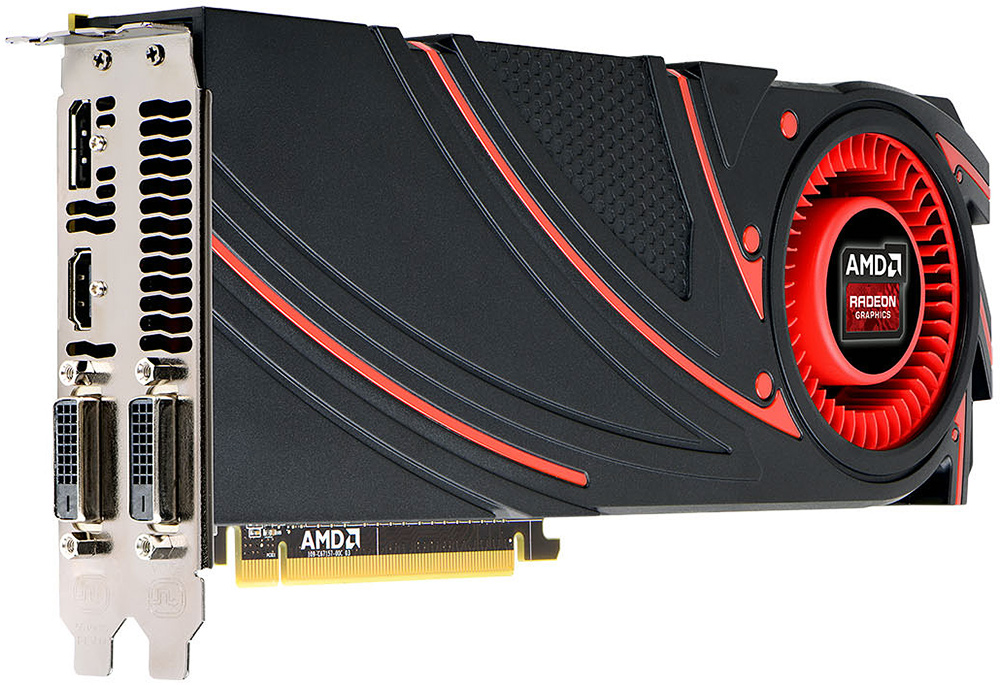 Instead of introducing a new flagship offering and then follow-up with mainstream and entry-level parts based on the same architecture, AMD decided to cease development of low-cost parts and either insert new products into existing families, or introduce all-new families featuring both new and old GPUs.
The company successfully inserted "Bonaire" and "Tonga" graphics processors into its Radeon HD 7000-series and Radeon R9 200-series families, respectively. The generally good lineups just got more comprehensive with new additions.
Unfortunately, with every new top-of-the-range GPU, AMD introduced a brand-new family with a new flagship and a bunch of rebranded products. AMD's Radeon R9 200-series featured only one new GPU – "Hawaii". AMD's Radeon R9 300-series includes no new GPUs because "Fiji" is not formally a part of it. Moreover, since AMD made decision not to invest resources in lower-end GPUs, its Radeon R7 300-series is based on graphics chips released in 2012 and 2013.
Right now AMD is finishing development of its next-generation products that will be made using 16nm FinFET or 14nm FinFET process technologies. We have no idea whether the company will come out with a family of FinFET GPUs a year from now, or will introduce only a flagship and will have to fill the gaps with older GPUs. Considering the fact how expensive FinFET chips are to design, it is unlikely that AMD will be able to roll-out a top-to-bottom family of FinFET GPUs in calendar 2016.
Final words
Even though marketing teams of both AMD and Nvidia introduced rebadged products several times in the recent years, engineering teams of both companies did amazing job. AMD's Radeon Fury X aka "Fiji XT" provides more than two times higher performance than AMD's Radeon HD 7970 aka "Tahiti XT" (the first flagship 28nm GPU from AMD). Nvidia's GeForce GTX Titan X aka GM200 is more than two times faster than the GeForce GTX 680 aka GK104 (the first flagship 28nm GPU from Nvidia). All four aforementioned chips are made using similar 28nm process technologies, but they deliver completely different levels of performance.
Development cycles of hardware are stretching since architectures get more complex. The costs of chip design is skyrocketing because of FinFET process technologies to $100 – $150 million per chip. It is getting extremely hard for chip designers to stay on the leading-edge of technologies.
Since releasing all-new products is getting harder, rebadging is a thing that is getting more tempting than ever these days because companies want to sell new products and a lot of customers want to buy products they consider new.
But all semiconductor companies are in the same boat and have similar problems. If everyone starts to rebrand old products to introduce them as new, there will be a mess in the market, which will deceive a lot of end users and will break their trust.
Discuss on our Facebook page, HERE.
KitGuru Says: The problem looks plain and simple: who needs new lineups if they do not introduce any new products or technologies? When Apple releases a new iPhone, it is a brand-new product with higher performance, newer features and all-new design every two years. When a new graphics card is launched, in many cases users have to investigate whether it is actually new or a rebatched old. That is not a good thing.