Halo: Combat Evolved returned to PC this month as part of the Master Chief Collection and soon, it looks like Halo 2 and Halo 2: Anniversary will be joining the club. Hot on the heels of Halo 1's release, 343 Industries is readying Halo 2 for testing on PC.
Prior to the Master Chief Collection, Halo 2 was the last mainline title in the series to release on PC, although as a 'Games for Windows Live' title, its online component did not stand the test of time. With the Master Chief Collection, PC players will finally be able to experience Halo 2 once again, with the Anniversary edition offering an impressive visual upgrade over the original.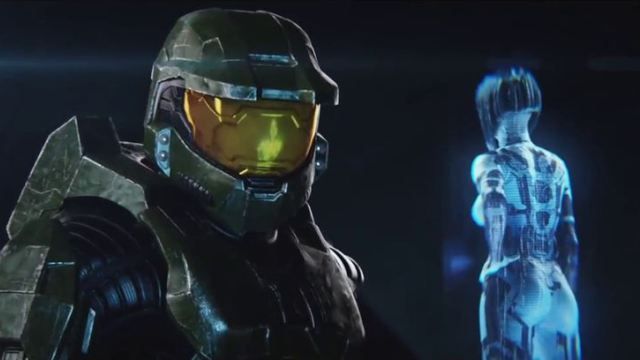 Writing in the latest developer update, 343 Industries confirmed that Halo 2 content will be included in the next flight tests for 'Halo Insiders'. Currently, the team is aiming for a March launch for the next flight but things can get delayed, after all, Halo: Combat Evolved PC testing was initially targeting January but was pushed back to February due to unforeseen delays.
"Many of you already know this, but Halo 2 and Halo 2: Anniversary are now on deck for the next release to PC. With that in mind, the team is heads down on creating the spec for the next series of PC flights. We're currently planning for our next flight to include content for Halo 2, Halo 2 Anniversary, Halo: Reach's Forge & Theater for PC, and potentially some Halo: Reach audio fixes."
"All of the content listed above may change and so may the timing, but if all goes well, we are targeting our next public flight for the end of March. If we remember back to earlier this year, we aimed to start flighting in January, but it ended up rolling into February when those kicked off. Please be patient as we want to get these out as quickly as possible, but in development: things happen."
Discuss on our Facebook page, HERE.
KitGuru Says: Halo 2, Forge mode and Theater are all in the works for the next major Master Chief Collection updates on PC. Have many of you been playing through the Halo games as they arrive on Steam? I'm wrapping up Halo 1 myself but Halo 2 is my favourite game in the series so I'm especially looking forward to the next release.