Halo Infinite's free to play multiplayer has launched and while the core gameplay is good, there are some notable areas for improvement – particularly when it comes to the Battle Pass and progression. In its current state, the Battle Pass is far too grindy, leading to complaints around the game feeling unrewarding.
If you've been playing Halo Infinite, then you may have noticed that Battle Pass progression is very, very slow. Typically, completing a 'challenge' will net you around 100 XP points towards the Battle Pass and you need 1000 XP to unlock each tier. Making matters worse is that you do not get XP on a per-match basis, nor do you get bonus XP for performing well in those matches.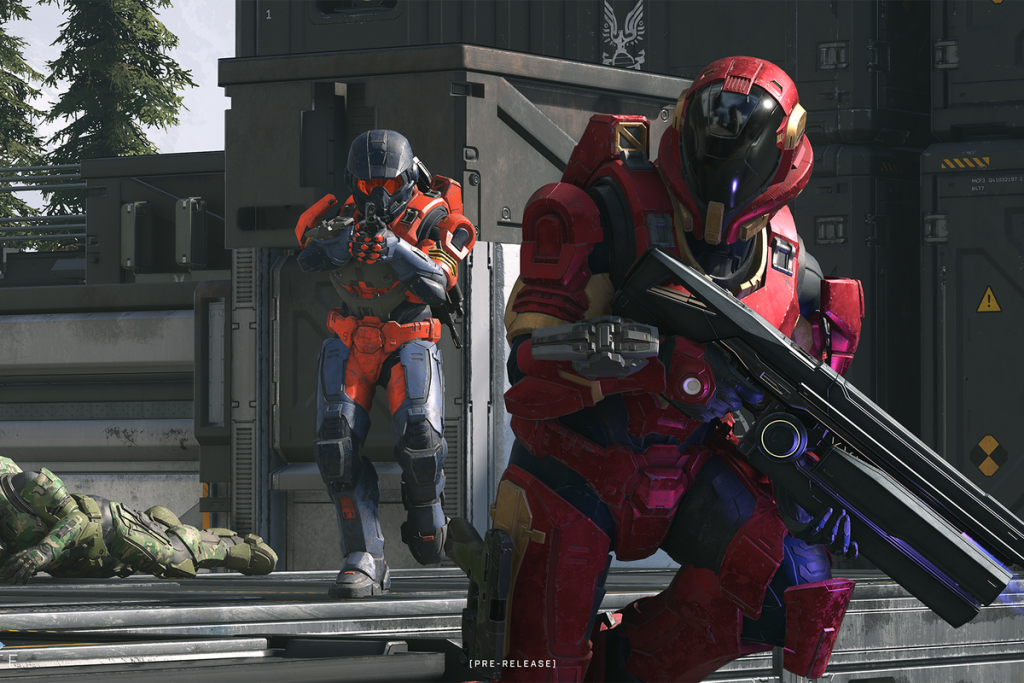 These are issues that were present in the earlier flights for Halo Infinite, but for one reason or another, 343 Industries did not take the feedback on board ahead of launch. This has led to a big uptick in complaints now that the multiplayer is officially available to all.
In my personal experience, I've played dozens of Halo Infinite multiplayer matches in the last couple of days and so far, I have only managed to unlock the first tier in the Battle Pass. In one round of Oddball, I had a particularly good game, racking up 35 kills, 10 assists and holding on to the oddball for almost two full minutes without being taken down and securing the win – I got zero Battle Pass XP for this match.
Halo Infinite in its current form does not reward XP on a per-match basis, nor does it award bonuses for performance, such as having a high K/D ratio, getting the game winning capture or kill, or racking up Halo's famous performance medals. Instead, 343 has a series of challenges, calling on players to perform specific tasks, such as taking a Banshee and squashing players, or racking up kills with a certain weapon.
This means in order to progress in the Battle Pass, you need to play the game a specific way and in many cases, focusing on these challenges can be a detriment to overall team performance and takes the focus away from winning, which is not something you want in a competitive game like Halo.
Halo Infinite's Season One Battle Pass is a long-lasting one, running all the way through to May 2022, and even when Season Two kicks in, you'll still be able to complete the Season One Battle Pass, as the pass is not taken away from you at the start of a new season. With that in mind, there is a lot of time to obtain these unlocks, but due to the grind, slow progression and lack of XP rewards for high performance, a lot of players are going to be put off.
Currently, 343 Industries is "looking at Battle Pass progression and gathering data" from recent play sessions. The studio has not announced any changes yet but hopefully by the end of this month, we'll have a rough idea of what improvements to expect in this area.
Discuss on our Facebook page, HERE.
KitGuru Says: The slow Battle Pass progression is something that was pointed out way back in July during the first test flight for Halo Infinite. It is a shame that this wasn't addressed at all in time for launch, but hopefully improvements will come soon. I get why the progression is slow, as there is a long season ahead and 343 doesn't want players to run out of Battle Pass content too quickly, but in its current form, the Battle Pass grind seems more likely to push players away, rather than keep them engaged.