Microsoft's E3 conference this year was packed with announcements, all of which were pretty well received but there were some notable  games missing from the conference, including Quantum Break, Crackdown 3 and Scalebound. However, Gamescom is just around the corner, with Microsoft promising even more announcements on the 4th of August.
Microsoft is once again promising "the greatest games lineup in Xbox history", wrapping up its announcements for 2015. The Microsoft Gamescom conference will take place on the 4th of August at 7 AM PDT, or 3PM here in the UK.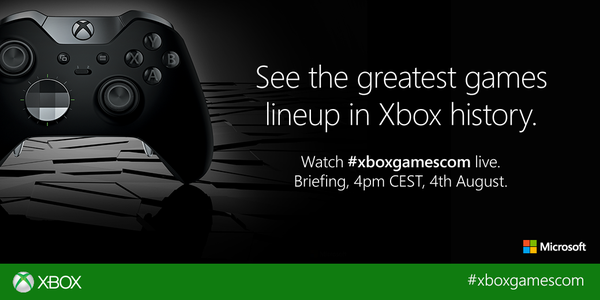 We already knew that Microsoft was saving Scalebound, Crackdown 3 and Quantum Break for this next conference, so it will be good to see how those exclusives are coming along. Maybe we'll even see one or two of them announced for the PC as well, after all, Microsoft has been focussing a bit more on bringing games to the PC alongside the Xbox this year.
Just like with E3, Microsoft's Gamescom conference will be livestreamed for those wanting to see the announcements as they happen. On the other hand, Sony isn't holding a Gamescom briefing this year, leaving Microsoft to dominate the show with new game announcements. However, Sony does have something planned for the Paris Games Week later in October.
Discuss on our Facebook page, HERE.
KitGuru Says: While Sony has been focussing on getting exclusive content for the PS4 inside third-party games, Microsoft has been putting more resources in to developing new IPs so far. At the pace its going, Microsoft will have a pretty solid line up of games towards the end of this year and following in to 2016.