CD Projekt Red has been hard at work since the launch of The Witcher: Wild Hunt. While the game was pretty great even on launch, it has needed a few patches to squash some things out and this week's patch, 1.07, will bring some significant additions and changes to the game.
For starters, if you played through the game and got sick of running out of inventory space and having to throw things away, this patch brings in the 'player stash', which will allow you to store items at various locations throughout the game world, rather than forcing you to throw your stuff away entirely. The inventory menu is also getting a slight reorganization, with books set to get their own tab, books you have read will also be greyed out from now on. Finally for inventory changes, there will be differing sorting options and crafting/alchemy ingredients will no longer add to weight.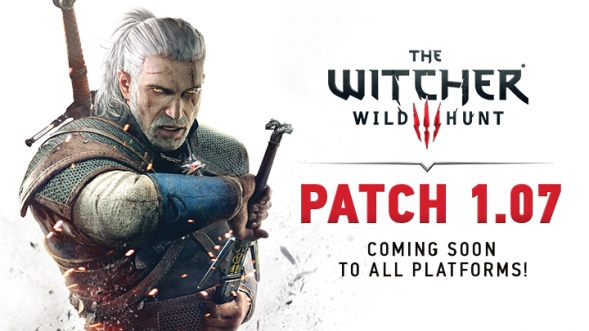 Other significant additions include a new alternative movement response mode for Geralt, which will hopefully make things a little less clunky. I must admit I have been frustrated by Geralt's movement on a few occasions myself, although for the most part it is not too bad. There will be "dozens" of fixes both major and minor for quest related issues and a few optimization enhancements.
The horse will have slightly improved behaviour and you will now be able to pin your favourite alchemy formulas in the menu for quicker access. The Triss romance dialogue is also getting a few additions to it following player feedback. Unfortunately due to the significance of this patch, there won't be a free DLC this week. We don't know exactly which day patch 1.07 is arriving but it will be this week. It will also be heading to the Xbox One and PS4, presumably at a similar time. You can find the patch notes for yourself, HERE. 
Discuss on our Facebook page, HERE.
KitGuru Says: I recently upgraded my PC so I've started The Witcher again to play it through in 4K on Death March difficulty. I am now pretty glad that I have been taking things slow as these changes could potentially squash out the very few grievances I have with the game personally. Are any of you still playing The Witcher? If you have beat it already, what did you think of it?