We already knew that PewDiePie was a rich man, after all, he did make £2.6 million throughout 2013 by being the biggest channel on YouTube. However, now we have learned that over the past year he has become extra rich, with his earnings nearly doubling throughout 2014.
PewDiePie/Felix Kjellberg, has managed to build the largest channel on YouTube, with 37 million subscribers alongside millions of people turning up for every single video he puts out and clearly it is paying off handsomely. In 2014, Kjellberg's company, PewDiePie Productions AB brought in £4.83 million in profit, according to Swedish newspaper, Expessen.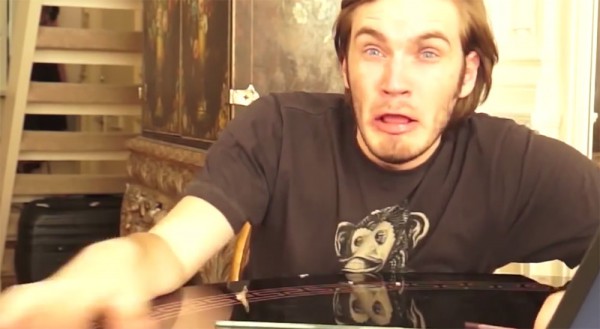 This information comes from Sweden's Company Registration Office, which has publicly filed accounts showing PewDiePie's company earnings. That is £4.83 million before tax though, so some of that will be chopped off and sent to the government.
Not everyone is a fan of PewDiePie but you have to give him credit, he has found a formula that works and is now heavily benefiting from that. Becoming the largest channel on YouTube doesn't just happen by accident, there was definitely quite a bit of effort put in there.
Discuss on our Facebook page, HERE.
KitGuru Says: Given that PewDiePie already made over £2 million in 2013, it is not surprising to hear that now he has managed to up that significantly. His channel has also helped change how games are marketed, with YouTubers becoming a reliable tool for publishers and developers to make use of in order to get their games noticed.