Last night, Sony finally announced the pricing and release date for PlayStation VR, with 50 games set to release for the headset this year alone. Now, Oculus has stepped in to reveal its entire launch library of games for the Rift headset, which begins shipping at the end of this month.
When the Oculus Rift launches on the 28th of March, there will be 30 games in total for you to pick up including games like The Vanishing of Ethan Carter, Project Cars, Elite Dangerous, and EVE Valkyrie. Each game comes with a 'comfort' rating too, which lets users know how intense a game may get before buying it.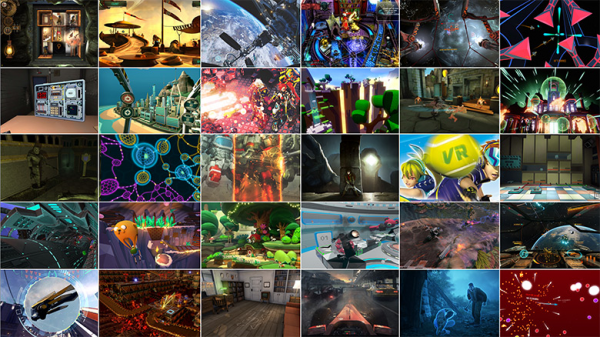 The full list of games include:
ADR1FT
Dreadhalls
Radial G
Adventure Time
Elite Dangerous
Rooms
Airmech: Command
Esper 2
Shufflepack Cantina Deluxe
Albino Lullaby
EVE Valkyrie Founder's Pack
Smashing the Battle
Audio Arena
Fly to KUMA
Vanishing of Ethan Carter
Project CARS
EVE Gunjack
Vektron Revenge
Chronos
Herobound SC
VR Tennis Online
Darknet
Keep Talking and Nobody Explodes
Pinball FX2
Dead Secret
Lucky's Tale
BlaseRush
DefenseGrid 2
Omega Agent
Windlands
There is also a traffic light rating system. Red games are classed as intense and may be hard for some to stomach, yellow is a moderate comfort level that most should be fine with and green/comfortable games should be fine for everyone. Pricing for games ranges anywhere from $4.99 all the way up to $59.99 so there is quite a range here. There are at least 11 more announced games heading to the Rift this year as well so keep an eye out for that.
KitGuru Says: There will be quite a few games to pick up and try when the Rift launches this month by the looks of it. That said, we don't know how good they'll all be just yet. Have any of you pre-ordered a Rift? Is there anything on the list you'd like to try playing?