Microsoft officially closed down Lionhead Studios over the last few weeks and while the company did consider some offers from buyers, it didn't want to give up the rights to Fable, which is arguably the most well-known series to come out of Lionhead in years. This means that Microsoft may well be open to revisiting Fable later down the line and it turns out, the series' original creator, Peter Molyneux would also be open to working on it.
Speaking with Eurogamer in a recent post on the rise and eventual fall of Lionhead, Molyneux said: "When I finish what I'm working on now, if someone comes to me and asks, hey, do you want to do Fable 4, I'd totally be up for it. I would get Dene back. I would get Simon back. And I would remake this world. It's such a rich world and there are so many avenues we didn't explore. That would be really good fun to do."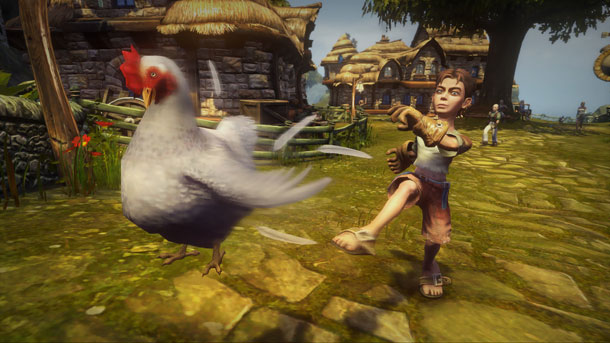 Obviously, right now nobody knows what Microsoft's future plans are for the Fable IP but we do know that Fable Legends was cancelled so the idea of more Fable might be put on ice for a while.
KitGuru Says: While Peter Molyneux might be fairly well-known for making promises that he perhaps shouldn't when working on games, Fable 1 and Fable 2 still turned out to be successes, so having him work on another game in the series might not be a bad idea. Would you guys like to see Fable 4 happen? Do you think Microsoft should take a break from the franchise for a while? It does seem to have lost its way a bit over the years.