Although the market for those running more than two graphics cards in SLI was always rather small, there's still likely to be a few people disappointed that native support for three and four card set ups will not be supported by the Nvidia 10 series GPUs.
Of course when performance is as high as Nvidia claims with the new-generation of cards, it shouldn't matter too much. Purportedly a single GTX 1080 will be able to beat out two 980s in SLI and even the monstrous Titan X. It might prove problematic for those looking to break 3Dmark records and big system sellers though.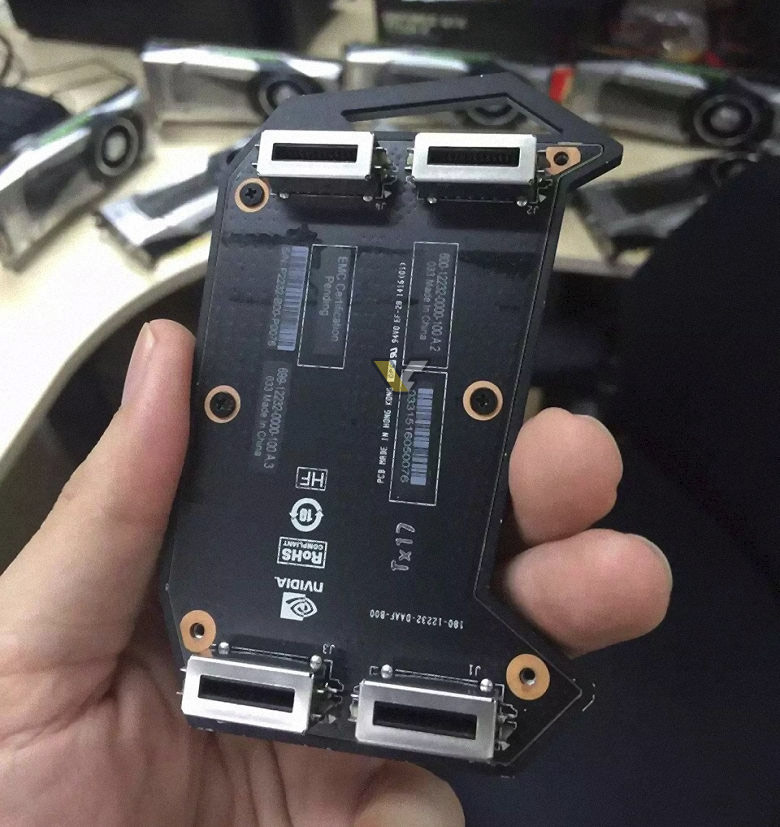 The new SLI bridges are certainly optimised for two cards. Sourced: VideoCardz
This news actually came out of Nvidia's conference last week but most people seemed to miss it. Indeed it was TechofTomorrow on Youtube who broke the news, highlighting how in his experience this shouldn't make much of a difference, as three and four cards set ups were not good value for money anyway.
[yframe url='http://www.youtube.com/watch?v=uWvmt9wk0n4&feature=youtu.be&t=7m7s']
Jump to seven minutes in to hear the particular announcement.
The fact that "native" support isn't planned for the 10 series drivers doesn't mean it won't be possible with a few tweaks, or even straight out of the box. It just means that Nvidia won't be going out of its way to fix any problems it discovers with three and four card set ups. It seems likely that 3+ card scaling won't be great either without optimisations.
Although this might seem like a shame, if Nvidia puts all its eggs in the two-card basket, perhaps it can optimise performance in those scenarios. That may be extra important too, considering VR has the potential to see much greater benefits from two card set ups, since each one can render for a single eye.
Discuss on our Facebook page, HERE.
KitGuru Says: How many of you have ever run more than two cards in SLI? Personally I've never even run two. It's always just made more sense to buy a card from a newer generation.