Jen-Hsun Huang, CEO of Nvidia launched GTX 1080 and GTX 1070 today in Austin, Texas.
The venue, Emo's club, was packed with Press, analysts and an army of Nvidia fanboys (and girls) who had won entry to the event. It was heaving.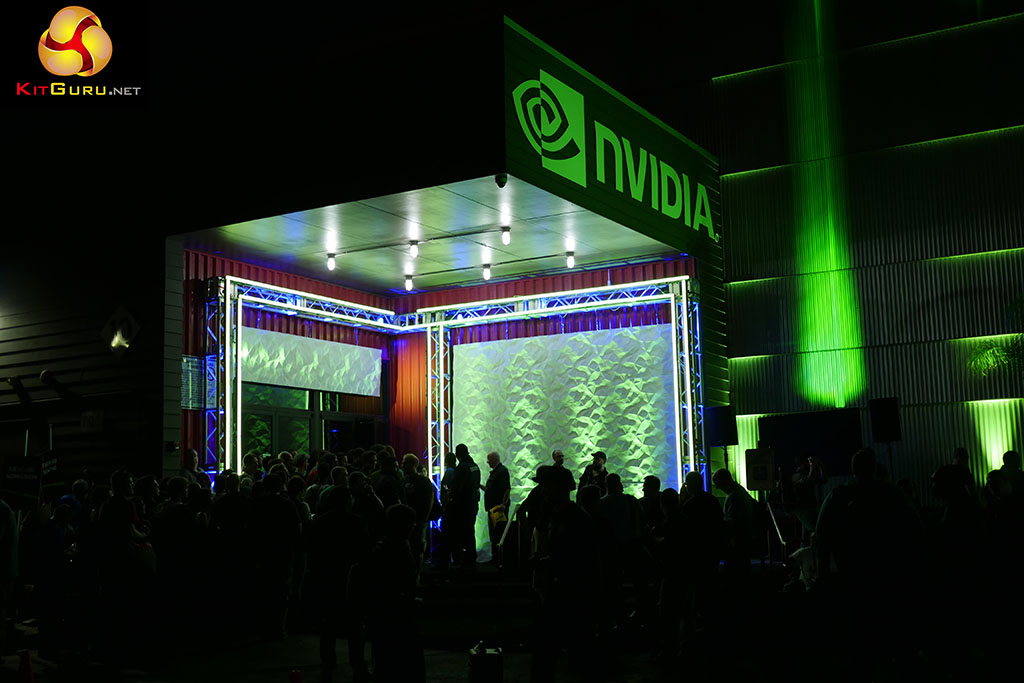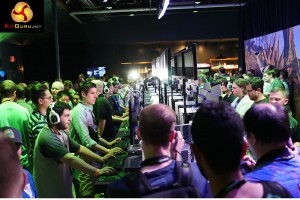 The two new Pascal cards were announced with a certain amount of information.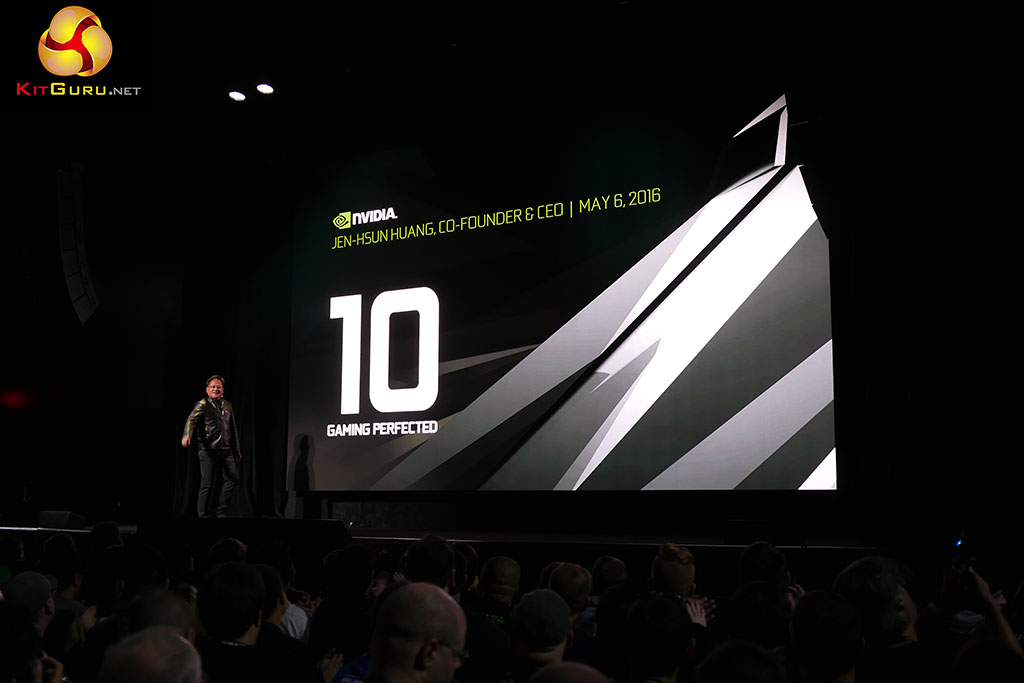 GTX 1080 uses 8GB GDDR5X Micron memory and launches at $599 on 27th May with a Founder's Day Edition GPU at US$699.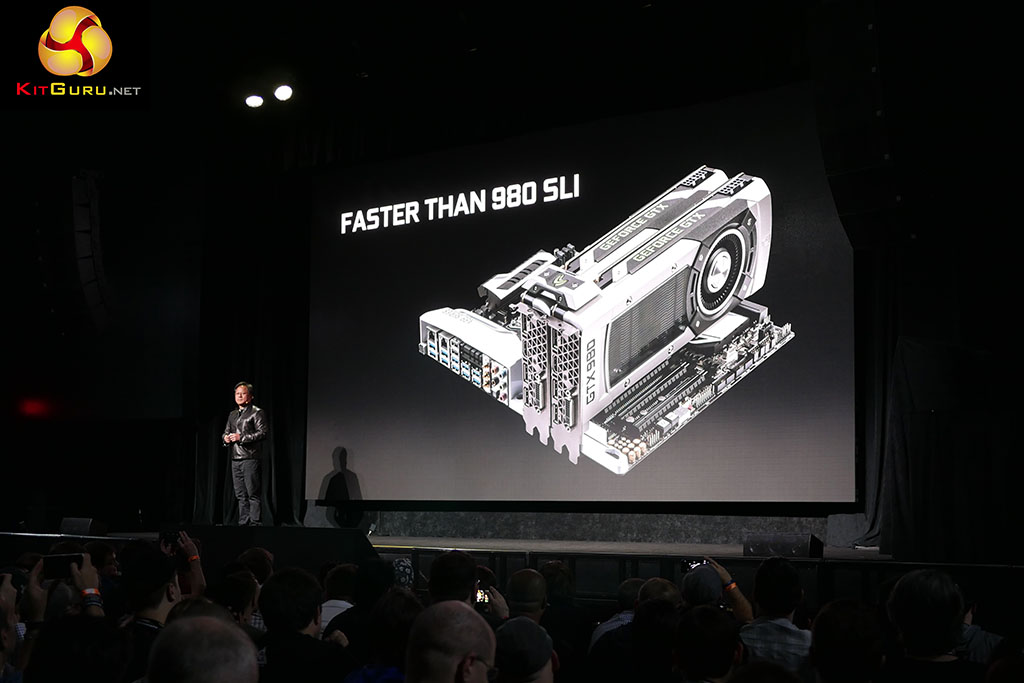 GTX 1080 has 2560 CUDA cores and a base clock speed of 1607MHz that boosts to 1733MHz. We were shown a GTX 1080 running at 2114MHz so this must surely be Founder's Day in action.
On air cooling the GTX 1080 was running at 67 degrees. The audience was told it had earlier run at 65 degrees so adding a few hundred people to the hall had a measurable effect.
Nvidia claims GTX 1080 beats dual GTX 980 in SLI or a single Titan X.
GTX 1070 launches on 10th June at US$379 or US$449 for the Founder's Day version. More information on the GTX1080 HERE.
Kitguru says: An exciting time ahead for Nvidia fans!