Ever since PlatinumGames unveiled the 'Platinum4' website, fans have been eagerly anticipating each announcement. The fourth announcement ended up being an April Fools joke about Platinum releasing an old-school arcade game and cabinet. As it turns out though, that wasn't the final announcement, as Platinum has begun teasing a 'bonus stage'. 
The first two announcements on Platinum4 were The Wonderful 101: Remastered and Project GG. The third big announcement was that PlatinumGames is expanding and opening up a new branch in Tokyo to create even more games. We can scratch the original fourth announcement off as it was just an April Fools Joke. The 'bonus' announcement could be much more exciting though: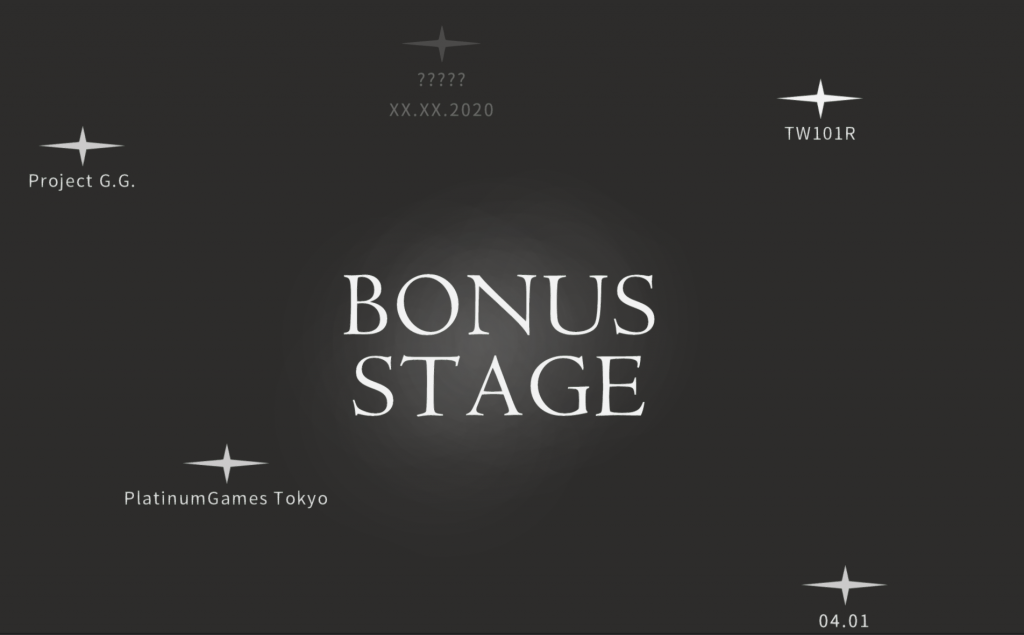 As we can see in the image, the greyed out star has a 2020 date attached to it, so PlatinumGames may have another game coming out this year that has not been announced yet. Perhaps it will be the long awaited Bayonetta 3, or something completely out of left field as we saw last year with Astral Chain.
We'll be keeping an eye out for more updates but that is all the information we have for now.
KitGuru Says: The idea of a secret game releasing this year from Platinum is certainly exciting. We'll just have to wait and see for now though.